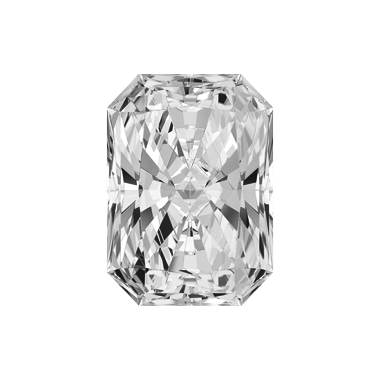 0.76 Carat Radiant Diamond
This is a digital representation of the real item.
$3,573.90
ITEM SPECIFICATIONS
---
DIAMOND SHAPE: Radiant
DIAMOND WEIGHT: 0.76
DIAMOND COLOR: fcy
DIAMOND CLARITY: VVS1
POLISH GRADE: VERY GOOD
SYMMETRY GRADE: GOOD
LENGTH: 5.36
WIDTH: 4.92
DEPTH: 3.23
TABLE %: 72
DEPTH %: 65.7
LAB: GIA
FLUORESCENCE COLOR: N
COUNTRY: USA
ID: 5951350
DIMENSIONS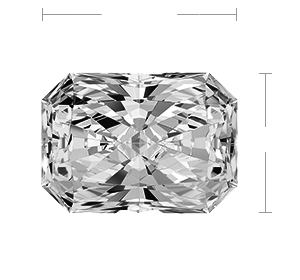 5.36
4.92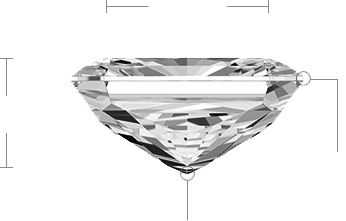 Depth
65.7%
Table 72%
Culet None
COLOR GRADE: fcy
CLARITY: VVS1
The third highest clarity grade, VVS1 ensures a diamond that appears flawless, but has some infinitesimal inclusions or internal flaws. These inclusions can only be detected by an expert gemologist under 10x magnification and even then are difficult to distinguish. When inspected professionally from the top of the diamond usually no inclusions are detectable, but can be identified from the bottom of the diamond. To the naked eye, this diamond will appear flawless and its grade only affects its price, but not its appearance. VVS1 is an excellent clarity grade choice, offering both superb quality and value.
Representative diamond under high magnification