MODERN WEDDING BAND STYLES
January 18th, 2023

Guide to Modern Wedding Band Styles
Your wedding band is likely one of the most sentimental and valuable pieces of jewelry you'll own in your lifetime. Typically, wedding bands are characterized by plain metal bands with a polished finish. However, those with a penchant for the modern and unique will adore these contemporary alternatives to the typical styles.
Pave Wedding Bands
A supremely brilliant option for wedding bands is the pave wedding band. The word "pave" comes from the French word meaning paved. A pave ring is characterized by closely-set diamonds or gemstones held in place by small metal spheres. This design creates a seamlessly sparkling effect resembling a road paved with diamonds.

Stackable Wedding Bands
In recent years, stackable jewelry – whether necklaces, bracelets, earrings, or fashion rings – has been trendy, allowing the wearer to create a unique and varied cluster of pieces. Stackable wedding bands are ideal for layering because of their thin bands, ensuring plenty of room on the wearer's finger for other rings.
Nesting Wedding Bands
No wedding band option creates a more cohesive-looking bridal stack than nesting wedding bands. These unique rings are explicitly designed with the engagement ring in mind. They typically feature a curve or indentation to make room for the engagement ring's center stone, allowing the wedding band to nestle perfectly alongside it.

Eternity Wedding Bands
Opt for a stunning eternity band for a ring that glitters from every angle. These rings are characterized by an endless row of diamonds or gemstones encircle the finger entirely. They represent, like the wedding band itself, the everlasting nature and unparalleled strength of marital love.
Anniversary Bands
An anniversary band is any wedding band or fashion given on a significant milestone anniversary. Many people opt for gemstone studded or eternity bands to add a pop of color or contrasting style to the bridal stack. They can also be worn on a different finger or the other hand to spread the sparkle out a bit.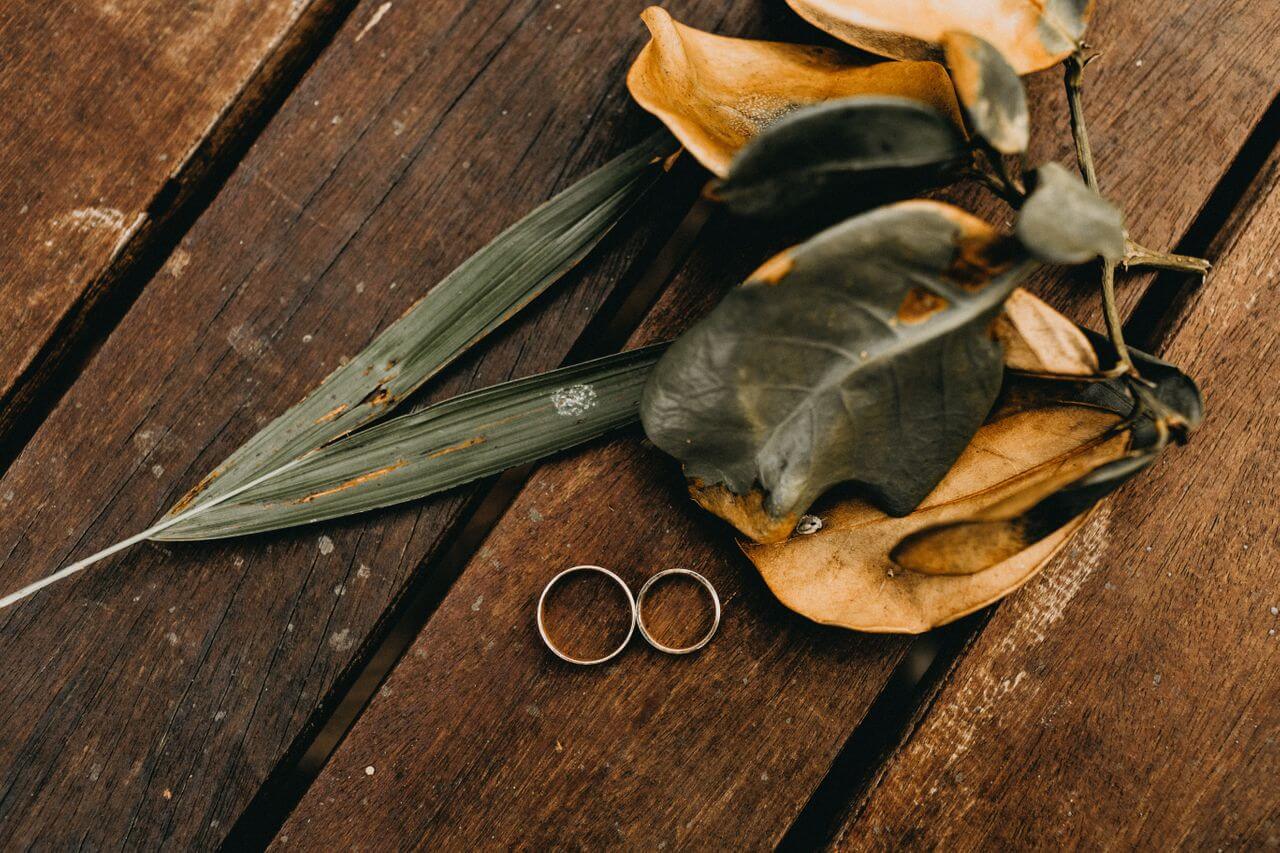 Shop Modern Wedding Bands at Brockhaus Jewelry
Let our passion for romance and artistry serve you here at Brockhaus Jewelry. It would be our distinct pleasure to provide you and your partner with a wedding band that will last you a lifetime, expressing your unique love for a decades to come. Our Norman jewelry store is stocked with a wide variety of modern styles. Book an appointment for a consultation with one of our team members today.