2022 Engagement Ring Styles Perfect for a Holiday Proposal
November 15th, 2022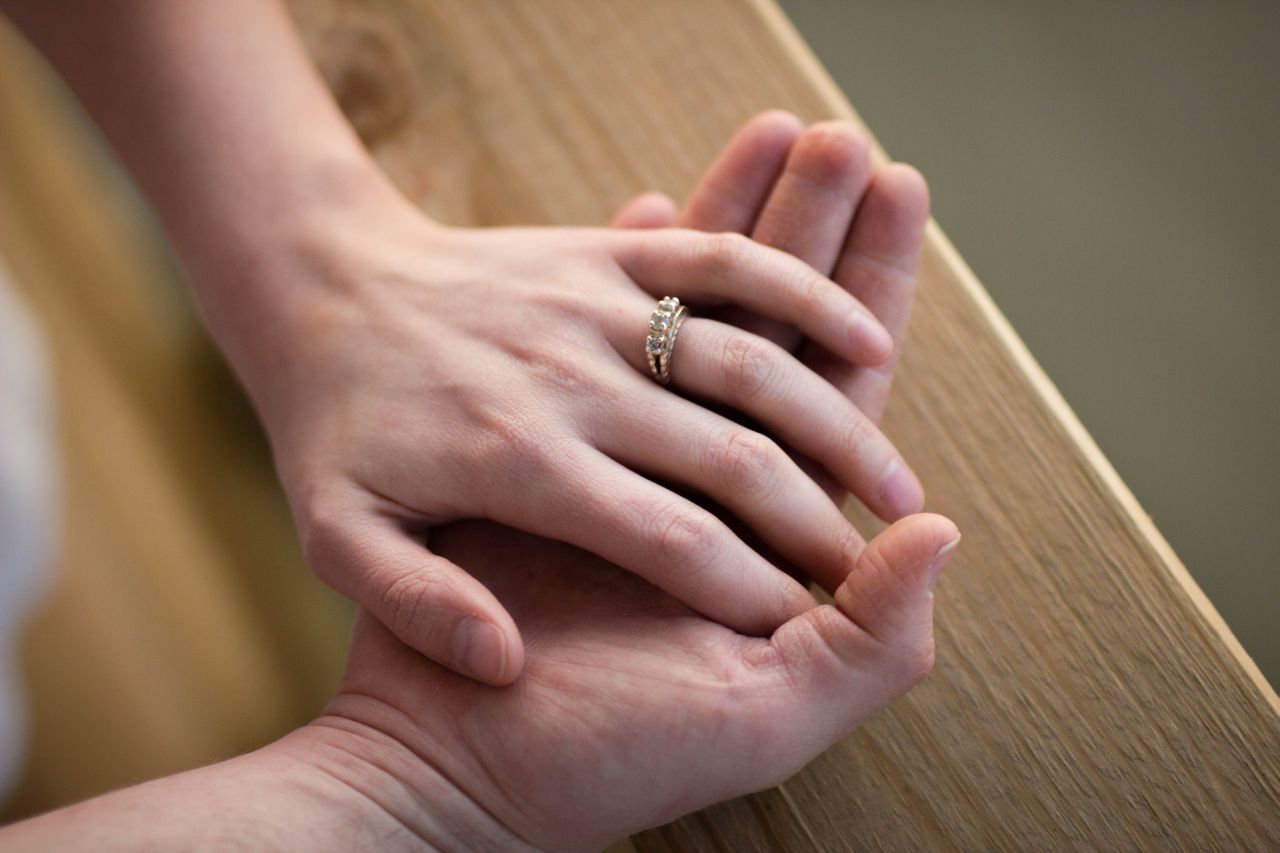 The holiday season is one full of gatherings of families and friends. This makes it a prevalent time for engagement proposals. If you're shopping for the perfect rings to make your partner's face light up this holiday season, look no further than our selection here at Brockhaus Jewelry. Our experts have put together a list of trending ring styles that will be wonderful for your holiday engagement ring.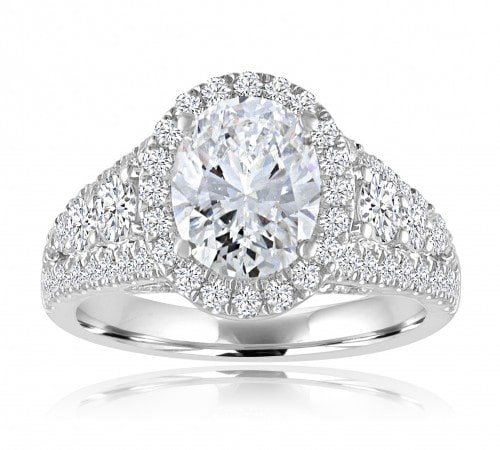 Oval Cut Engagement Rings
This year, the feminine oval cut has taken the world of bridal jewelry by storm. Their elegant form evokes as much brilliance and reflection as the classic round cut, while their elongated form draws the eye and creates the illusion of a larger stone.
Those with a propensity for regal, eye-catching statement rings will adore this oval halo ring featuring mesmerizing pave-set side stones. This holiday season, present your partner with a ring with all the sparkle of a winter wonderland.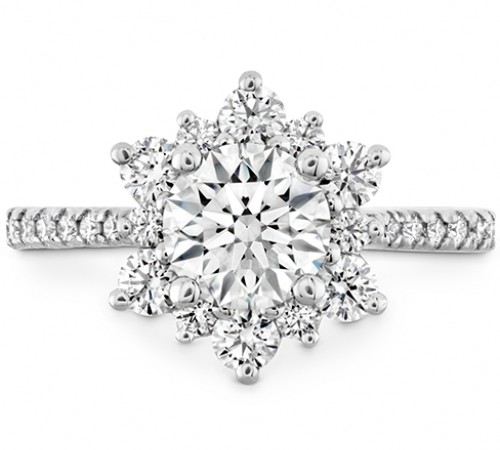 Vintage-Inspired Halo Rings
The ornate details of many eras of vintage jewelry have been revived with vigor in modern bridal collections. These heirloom-quality pieces are timeless and contemporary, creating plenty of visual interest and making great focal points for bridal stacks.
Floral vintage rings have been particularly popular this year, and for a good reason: they bring a bit of organic influence to these luxurious pieces. For instance, this Hearts On Fire vintage ring is wonderfully elaborate and ideal for a holiday proposal, as its silhouette is reminiscent of a flower and a glittering snowflake.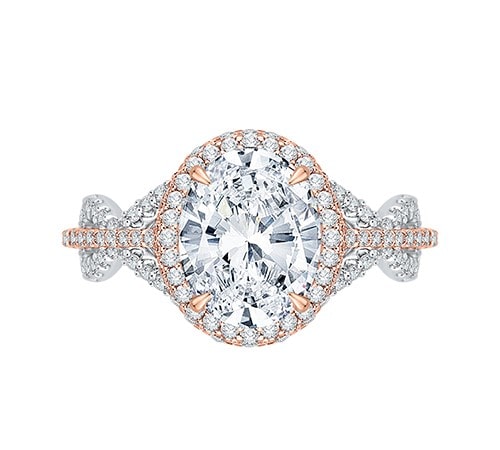 Rose Gold Engagement Rings
Rose gold has seen a revival in both fashion and bridal jewelry this year, and its rosy hue will bring a bit of warmth to your winter holiday proposal. Modern designers have added simple flourishes of this precious metal in white gold rings with plenty of sparkling diamonds to make the rose gold truly pop.
Choose a piece as incredibly unique as your partner with a ring like this Shah Luxury Carizza ring. Rose gold accents contrast starkly with the rest of the ring, drawing the eye and emphasizing the allure of the center stone.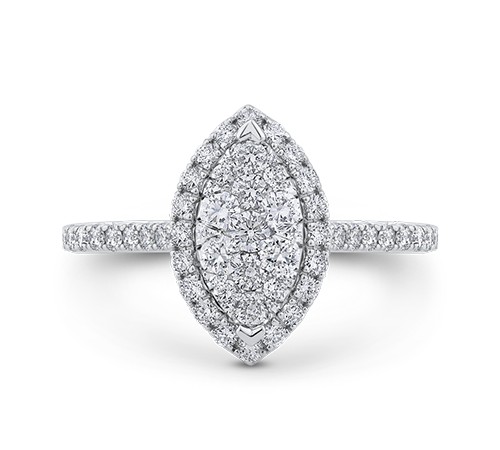 Unique Center Stones
Many brides opt for non-traditional center stones, from elaborately cut diamonds to vibrantly colored gemstones. Mosaic center stones are another great option for those who prefer to go against the grain. These rings are characterized by many small stones arranged together to create a visually intriguing shape.
This mosaic ring is wrought in immaculate white gold with a hidden yellow-gold accent visible from the ring's profile. The carefully arranged stones at the ring's center are reminiscent of a flurry of snowflakes, creating a beautifully varied and mesmerizing effect.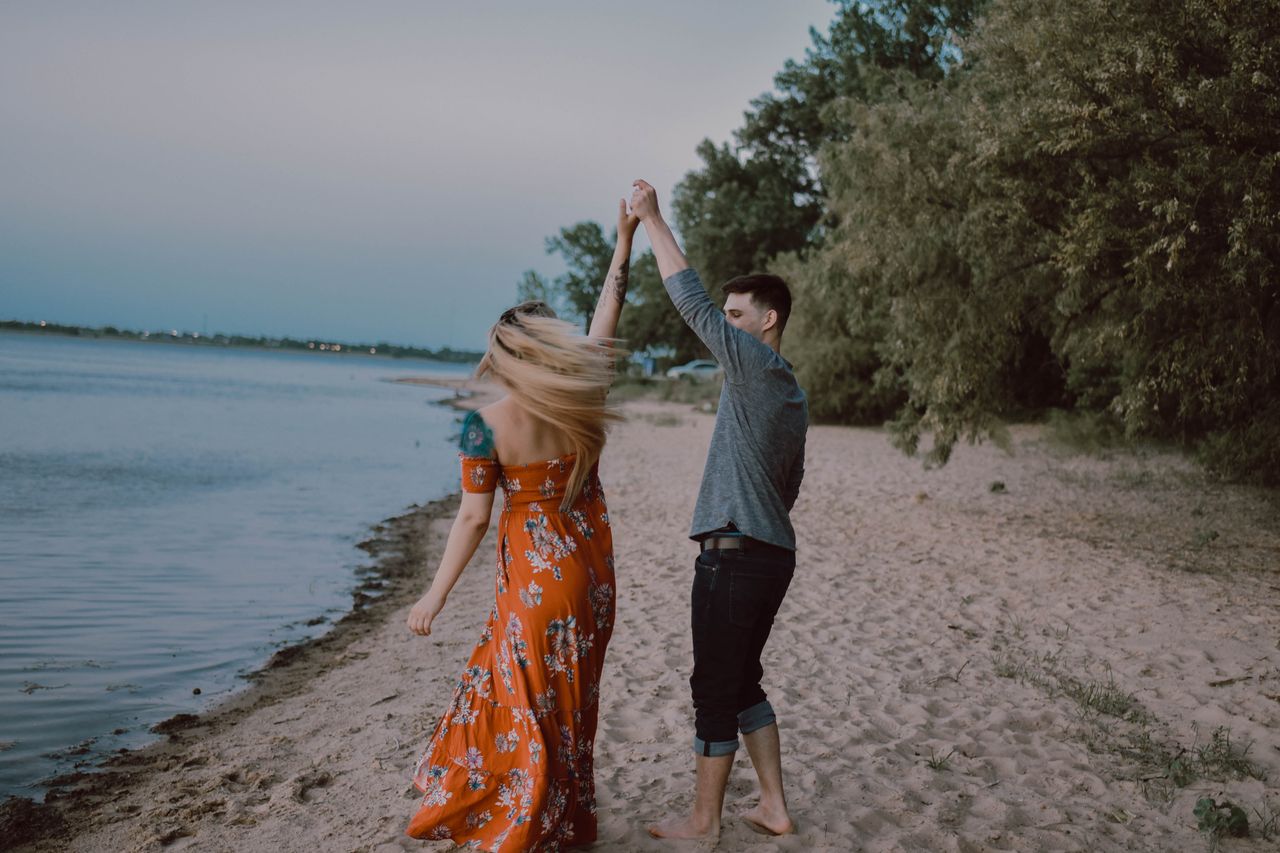 Shop Engagement Rings at Brockhaus Jewelry
Let us at Brockhaus Jewelry be your destination for the highest quality engagement rings and wedding bands by some of the most reputable names in the bridal jewelry industry. Our Norman jewelry store houses an excellent selection we're confident will please even the most discerning of tastes.
Allow our team of experienced and amiable professionals to guide you through our inventory to find the piece of your partner's dreams. Book an appointment today for a personalized consultation with one of our team members, or browse our inventory online.