Create the Perfect Day to Night Diamond Look with Hearts On Fire
September 15th, 2021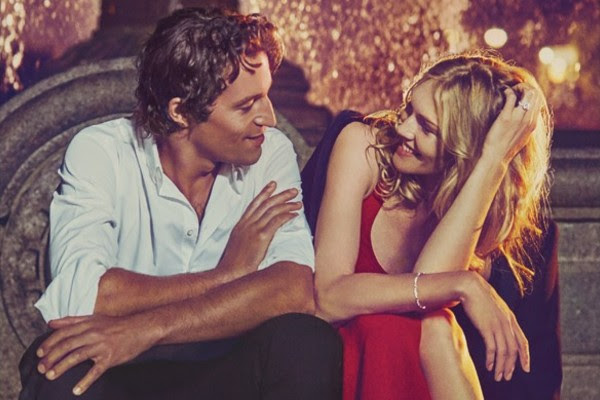 Diamonds have many spectacular advantages—they make us feel sophisticated and elegant, they can dress up any ensemble, and they offer a versatility that allows them to work with any outfit, anytime. Modern styles pair flawlessly with both casual daytime looks and chic evening wear, making them perfect for a seamless day-to-night transition.
Discover the Magic of Hearts On Fire Diamonds
Hearts On Fire is known for creating ?The World's Most Perfectly Cut Diamond.??? Diamonds from this designer have the distinction of being the first branded diamond in the world and are crafted using a unique cutting technique that blends art and science. Only the most pristine diamonds are selected and then cut for ideal symmetry with an increased surface area. The result is a rare stone of unsurpassed beauty that reflects the brilliant fire buried deep within the stone.
Punctuate a Look With Diamond Earrings
For effortless diamonds that look great any time of day, consider a shimmering pair of diamond earrings to dress up your earlobes. While elaborate diamond drops might cause a double-take, diamond studs will coordinate with almost any attire, adding a softer sparkle. Studs offer an easy elegance, whether worn with a stylish business suit or a sleek evening gown.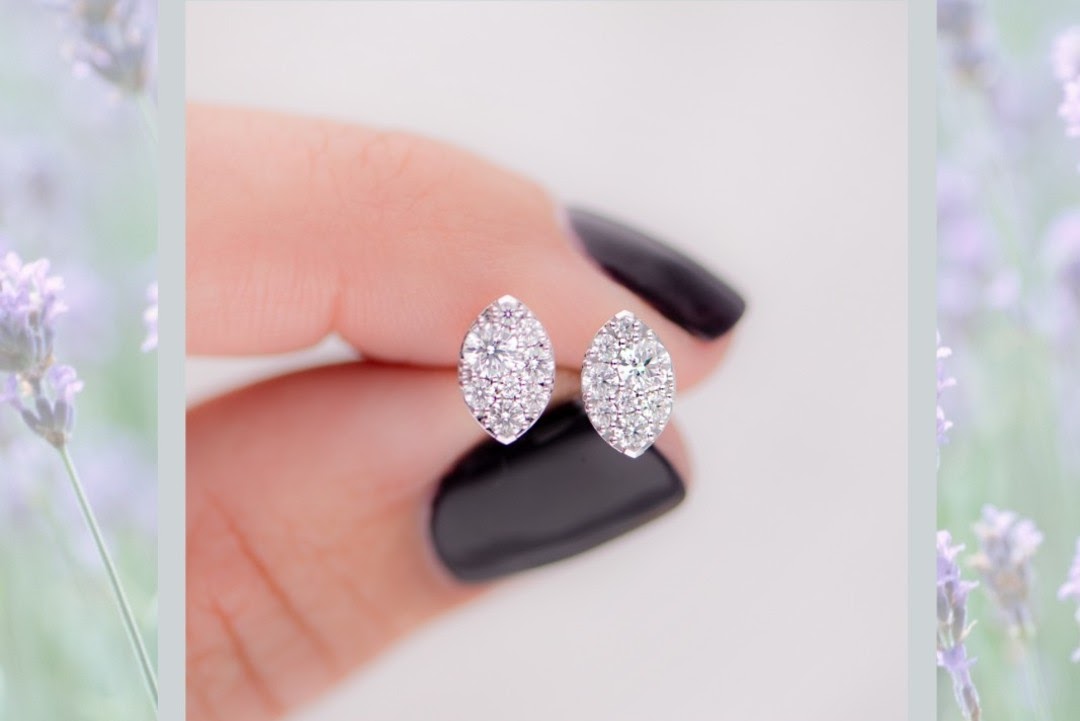 Consider these mesmerizing Tessa Earrings featuring a cluster of diamonds varying in size on a teardrop-shaped stud. The simplicity of the stud and the glamour of the gold and diamonds make them a top choice for all-day wear.
These Triplicity Triangle Stud Earrings offer a fashion-forward twist on the traditional stud. With an edgy triangular shape and the brilliance of round cut diamonds, they are understated enough for day and dazzling enough for night.
Dare to be Bold in Diamond Hoops
The versatility of diamond hoops cannot be ignored. They come in many styles to suit any woman's style, such as single hoops, double hoops, or even modern huggies. Diamond hoops can be large and commanding or small and dainty. They also come in a variety of geometric shapes, such as the traditional circle or modern angular designs. When paired with minimal accessories, diamond hoop earrings shine.
Try these Tapered Open Hoop Earrings for a unique look that heightens their sophistication. The line of graduated diamonds ends at a sharp point, adding to the appeal. While they look beautiful with any hairstyle, these diamond hoops are especially impressive with an up-do that draws attention to the face.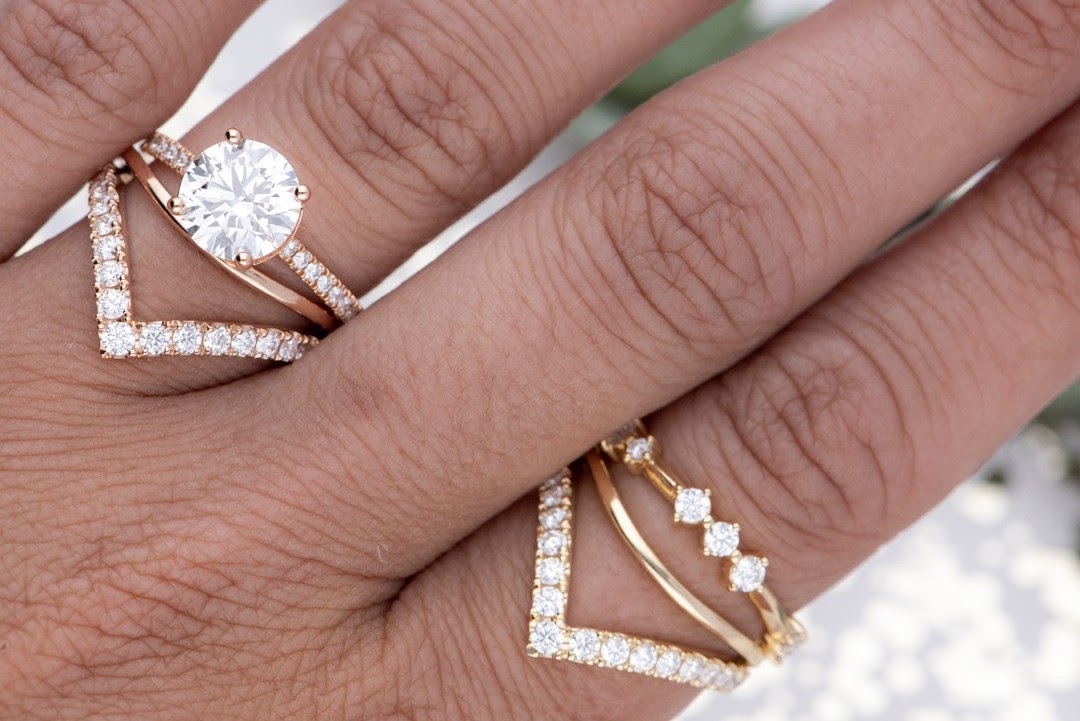 All About the Angles With Diamond Rings
Diamond rings are not exclusive to bridal jewelry! Give your other fingers a chance to shine by stacking diamond fashion rings. Rings let you show off your personal style and stackable styles are a fun way to take this fashion accessory and elevate it to a new level. To achieve this look in a way that works anytime, stack rings with slender frames, geometric lines, and exposed metal.
The Lorelei Criss Cross Ring, a Hearts On Fire signature, pairs a diamond-studded band crossed with an unadorned metal band in an ?x??? pattern. Bold and stylish, this ring plays with negative space brilliantly. Another popular option, the Triplicity Pointed Diamond Ring, follows a pointed zig-zag pattern adorned with glittering diamonds. This style is at once delicate and eye-catching.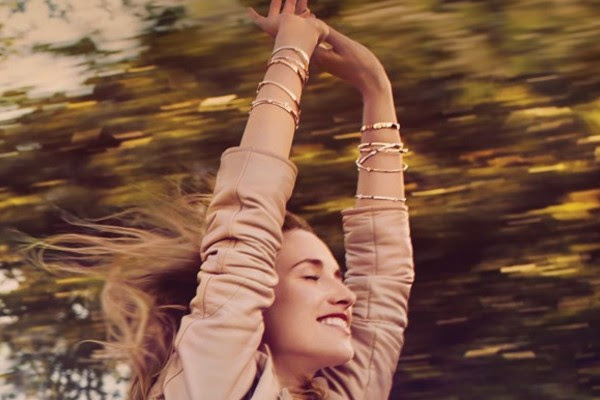 Feel Flirty and Fun With Diamond Bangles
Bangles are a great opportunity for the fashion-forward woman to play with her personal style. Worn by day, these fun pieces can accent a sophisticated work outfit, yet they can double as the perfect accessory to a delicate bare arm as you dance the night away.
Available in yellow, white, or rose gold, the Copley Multi Stone Bangle features brilliant diamonds spaced out along the band. This versatile accessory can be worn alone as a simply elegant piece that draws attention to the wrist, or it can be worn as a set to heighten the effect.
Find Hearts On Fire Jewelry at Brockhaus
Brockhaus Jewelry is synonymous with quality and excellent customer service. Our expert associates are happy to show you our entire collection of Hearts On Fire diamond jewelry. Your personalized shopping experience begins as soon as you step into our jewelry store in Norman, Oklahoma. We can help you find the right pieces to enhance any wardrobe.

In addition to the beautiful styles from Hearts On Fire, we offer top designers such as FOPE, Fana, Luvente, and many more. Stop by soon to add a little sparkle and excitement to your every day.