Ideal Autumn Accessories: Dark Gemstones
September 15th, 2023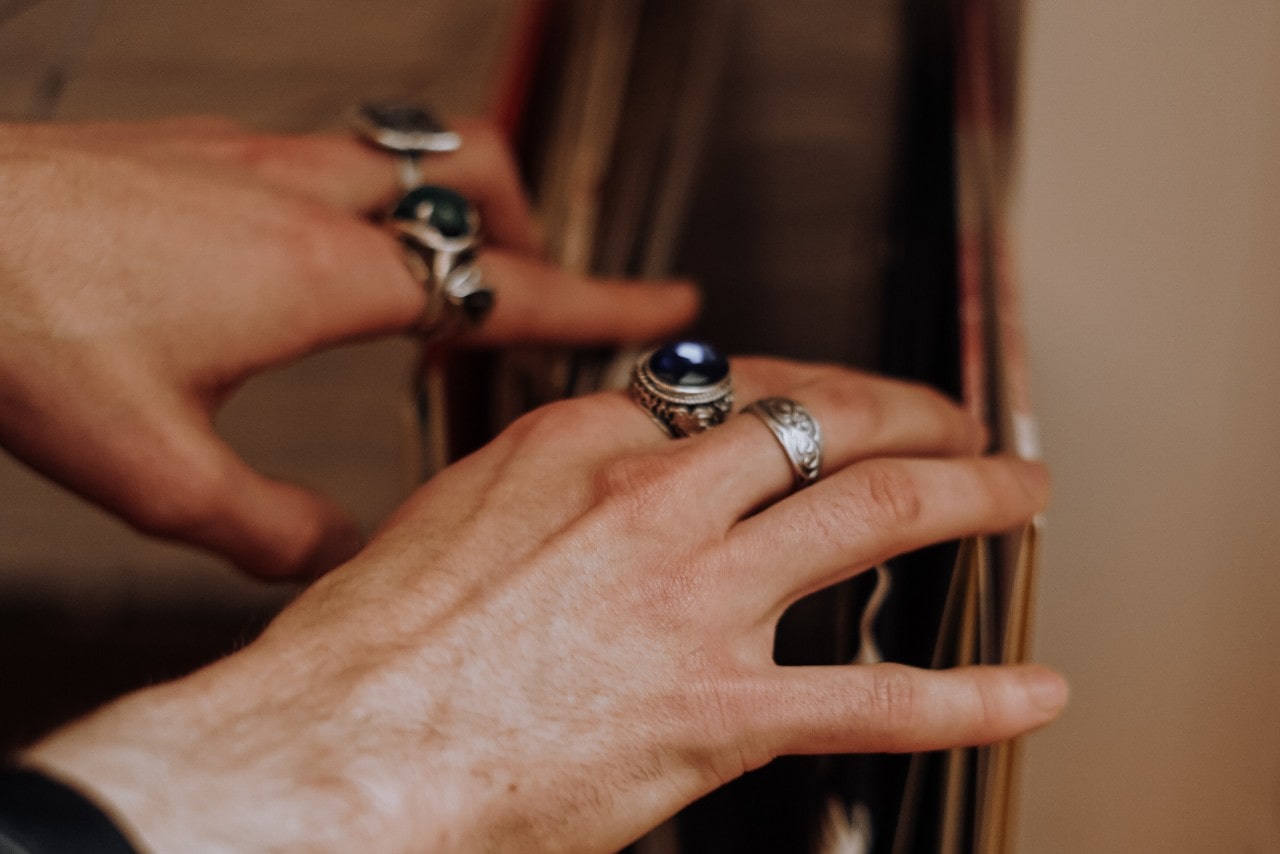 As autumn arrives, Brockhaus Jewelry welcomes the transition with an array of darker-hued gemstones that capture the season's essence. Enrich your fall fashion with our top picks of fall jewels, each introducing a pop of color and unique personality to your ensemble. Their deep shades mirror the hues of falling leaves, rendering an allure that is as irresistible as the season itself. Our vast collection, ranging from elegant rings to statement necklaces, is poised to elevate your autumnal style. Step into Brockhaus Jewelry to discover the mesmerizing beauty of dark gemstones, waiting to transform your fall wardrobe with a touch of nature's majesty.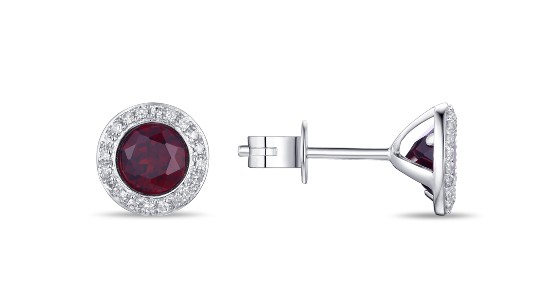 Garnet Stud Earrings
When the season transitions into fall, garnets come to the forefront of jewelry fashion with their deep, fiery red hues reminiscent of the vibrant autumnal foliage. Just like the leaves changing color, these gemstones charm with their warmth, lending an aura of sophistication and a pop of autumn's iconic color to any ensemble. Stud earrings, such as this striking pair from our in-house signature collection, highlight the beauty of garnets perfectly. Set within a sleek white gold frame, these earrings beautifully encapsulate the essence of fall, making them an ideal accessory for this time of year.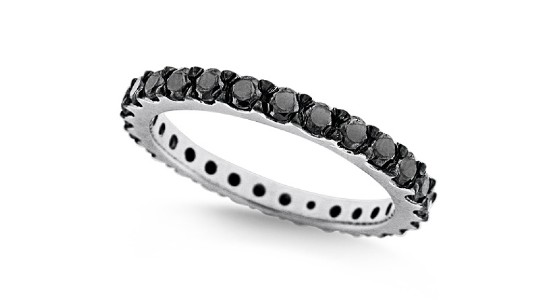 Black Diamond Stacking Ring
With their dark allure and mysterious charm, black diamonds make a powerful style statement in the fall season, especially during October. Their stark beauty and unique sparkle pair perfectly with autumn's palette, ranging from muted neutrals to vibrant foliage hues. They add an element of intrigue to any fall wardrobe, infusing it with a spine-tingling sophistication. A splendid example is found in this stackable fashion ring from KC Designs. This ring exemplifies the allure of black diamonds, creating an accessory that truly embodies the spooky drama and elegance of the autumn season.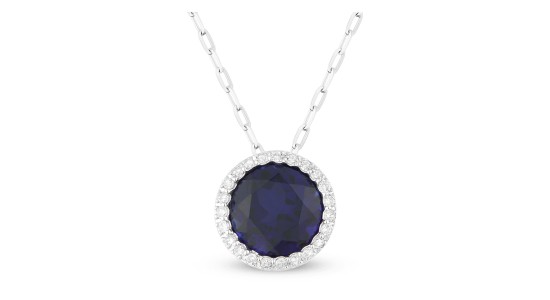 Sapphire Pendant Necklace
The season of fall brings with it a delightful shift in color palettes, shifting from bright summer hues to more serene and deeper tones. Dark blue sapphires perfectly encapsulate this transition, mirroring the twilight skies of autumn. Their rich, deep color provides a sophisticated and regal accent to any outfit. This Madison L Essential necklace, for instance, beautifully showcases these sapphires. This pendant necklace, with its enchanting blue sapphires, is an ideal piece to complement your fall wardrobe, reflecting the season's tranquil beauty and infusing your style with a hint of autumnal elegance.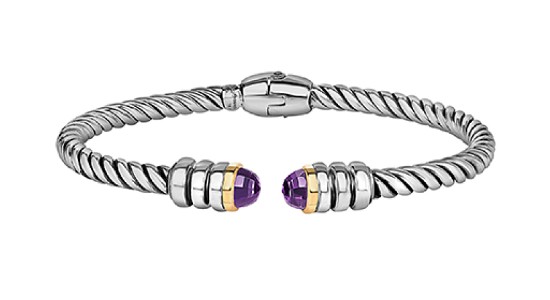 Deep Amethyst Cuff Bracelet
Embracing the enchanting shades of fall, we often turn to accessories that reflect the season's rich colorings. Deep amethysts, with their stunning blend of violet and magenta, embody the heart of autumn, adding a layer of elegance to any ensemble. These gemstones radiate a sense of tranquility and sophistication, perfectly aligning with fall's quiet beauty. Exhibited brilliantly in this Phillip Gavriel Italian Cable bracelet, these amethysts elevate the design to a piece of seasonal perfection. This cuff bracelet is the ideal fall accessory, mirroring the season's gracefulness in its resplendent stones.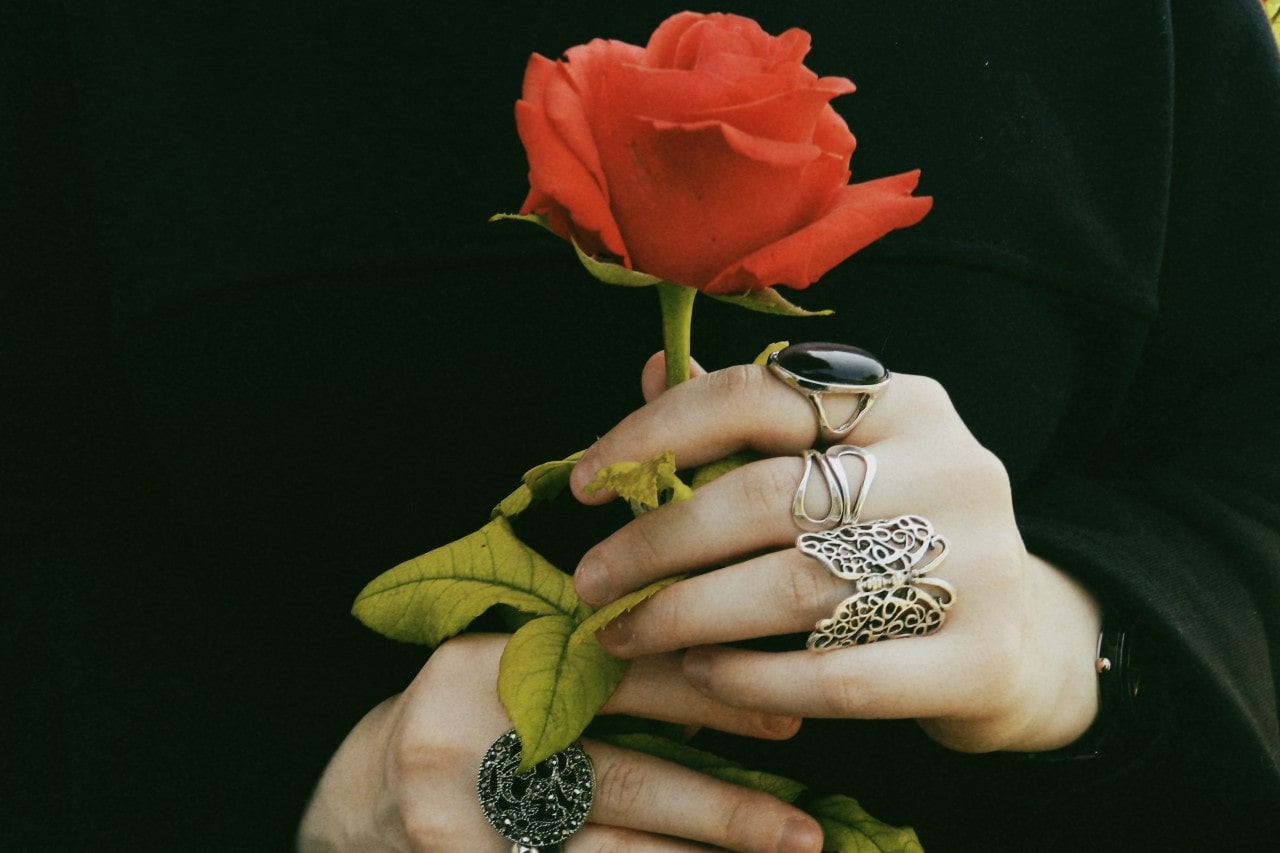 Shop Fall Jewelry at Brockhaus Jewelry
As a beautiful fall is ushered in, let Brockhaus Jewelry guide your style journey with our selection of stunning gemstone pieces. From our Norman jewelry store, we offer a curated collection of autumn-hued gems, from dark garnets and sapphires to deep amethysts and mysterious black diamonds. Each piece in our collection is a reflection of our commitment to superior craftsmanship and style. Brockhaus Jewelry invites you to experience the beauty of fall captured in our unique gemstone creations. Elevate your seasonal wardrobe with our enchanting jewelry pieces. We welcome you to request an appointment for a personalized consultation with our expert team, ensuring a customized shopping experience tailored to your style and needs.