Find Your Perfect Diamond Shape
March 15th, 2022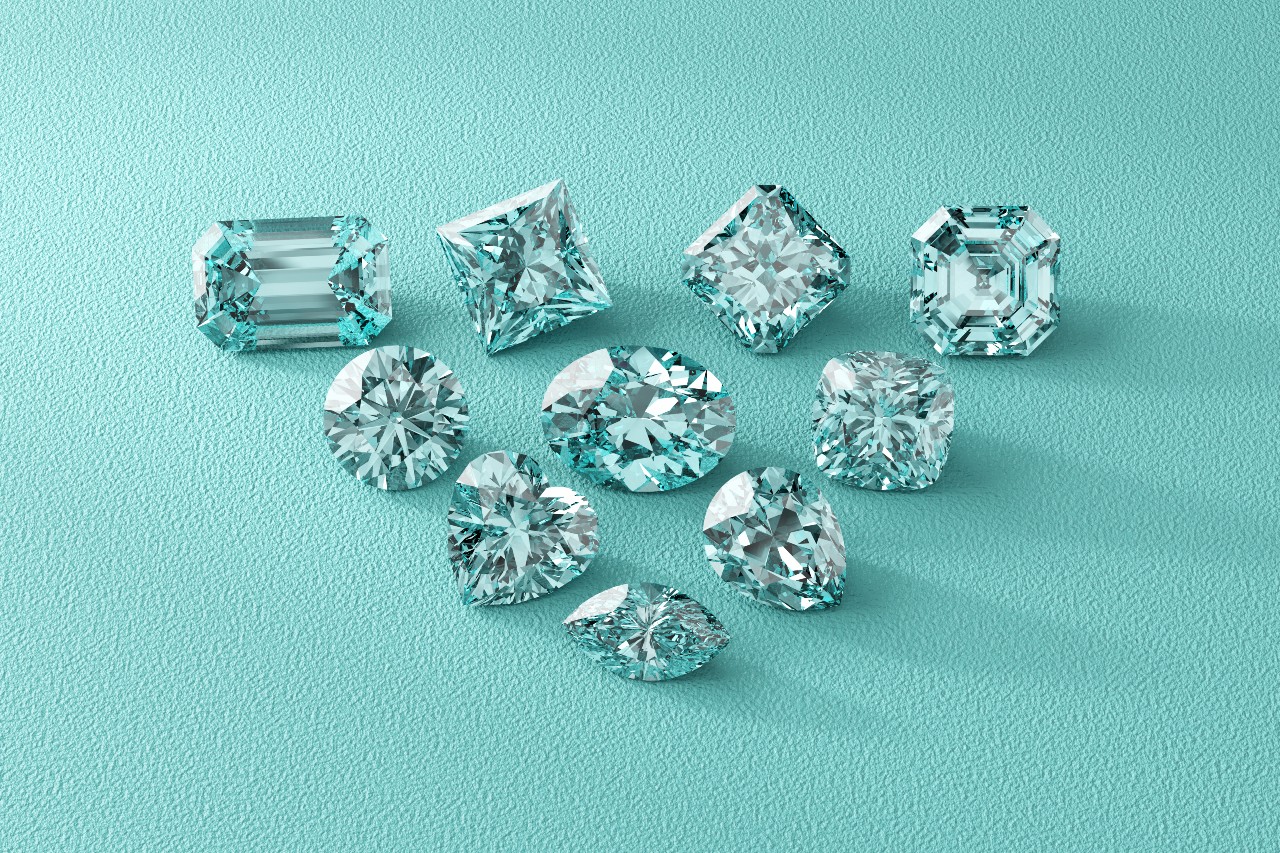 The center stone of your engagement ring is the heart of the ring. There are many different diamond shapes, or cuts, that each have their own unique properties that influence the overall style of the ring. When you are about to buy the ring that they will wear forever, you want to make sure that it matches their aesthetic and will make them happy. Our experts at Brockhaus Jewelry have put together a guide to some of the most popular diamond cuts to help you decide.
Effortless Brilliance: Round Cut Diamonds
Diamond professionals have been perfecting the 58 facets that make up the round cut diamond for over 100 years. Beautifully reflective, a round diamond adapts to many different designs and makes up 75% of all engagement rings sold.
Due to its popularity, designers around the world create magnificent rings using this shape. If you are unsure of what shape diamond your love would prefer, a round cut is a safe bet due to its brilliance. These cuts are for the one who loves classic and traditional styles. Minimalists will enjoy its iconic geometry and continuous shine.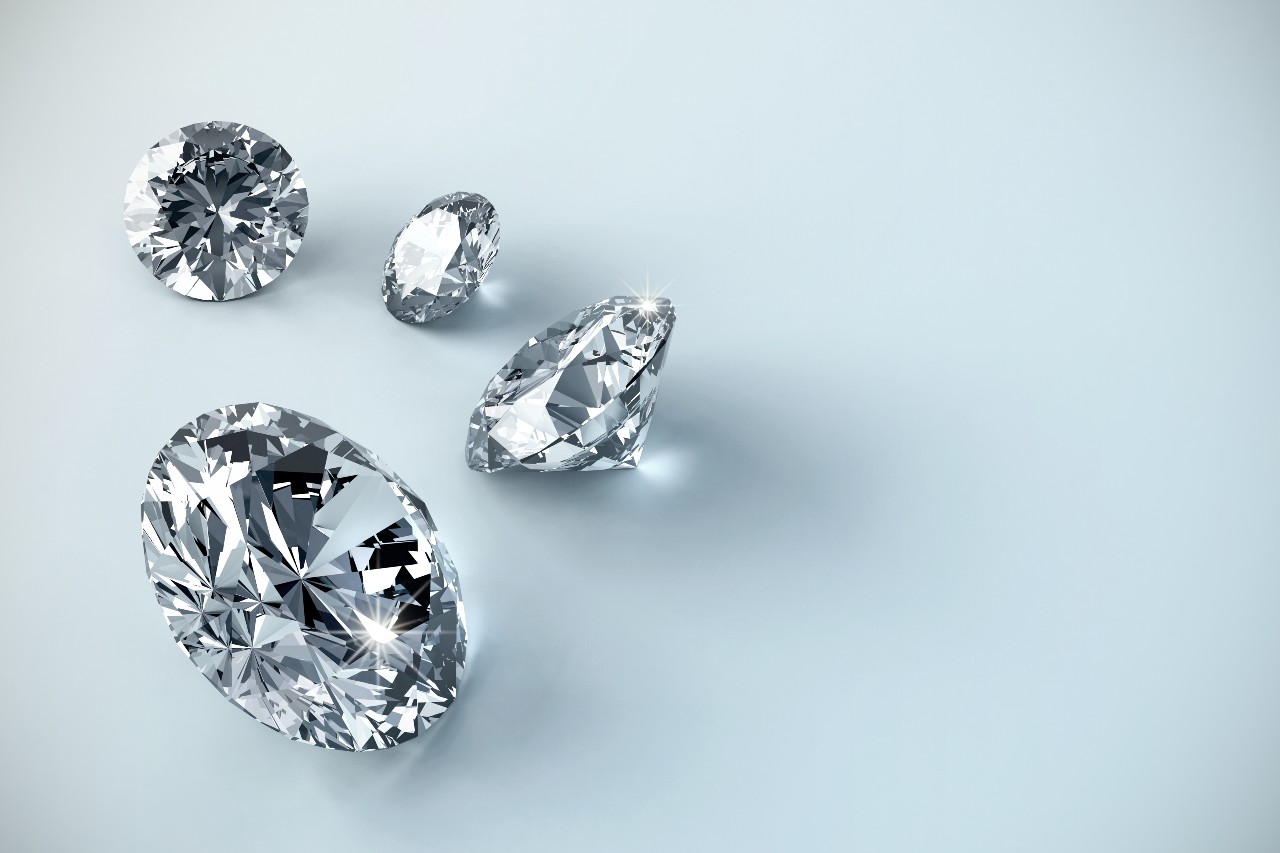 Modern Femininity: Princess Cut Diamonds
The distinctive square shape of a princess cut diamond is partially why it is the second most popular diamond shape. Its pyramidal shape creates a wonderful contrast of light and shadow that plays across the stone.
The architectural shape lends itself to modern, glamorous styles. Princess cut stones have clean lines and marvelous small facets that are fantastic for the sophisticated person who enjoys being noticed. With a ring that shimmers and attracts like a princess ring, it will be sure to garner attention.
Curved, Elongated Elegance: Oval Cut Diamonds
There is something romantic about the elongated surface area of the oval cut diamond. It reflects more light and has a similar amount of facets as a round cut. The stretched curves make this cut immediately recognizable.
The oval cut looks wonderful in vintage-inspired settings as well as with halos and other accents. Standing alone in a solitaire will make the diamond appear even larger. This cut is great for the person who wants a brilliant ring that has its own unique personality.
Mesmerizing Facets: Emerald Cut Diamonds
The step-cut facets that run along the length and width of emerald cut diamonds are what create the dazzling mirrors that reflect light in this pristine shape. To fully appreciate this cut, a diamond clarity rating of G or higher is needed to have a truly elegant ring. These cuts are rare with only 3% of diamonds being turned into the beloved emerald shape.
This cut is perfect for the person who wants a large diamond that they can easily show off. Glamorous luxury exudes from this art deco-inspired, modern-infused showstopper.
Graceful Contemporary: Pear Shaped Diamonds
The pear shaped diamond is a dazzling hybrid with one end rounded like an oval cut and the other side pointed like the tapered marquise diamond. The balance between the two is also referred to as the teardrop diamond.
This mid-century modern favorite is great for the person who wants their engagement ring to be as unique as their style. Several different settings can further set this ring apart or can create unique classics that will have your person overjoyed.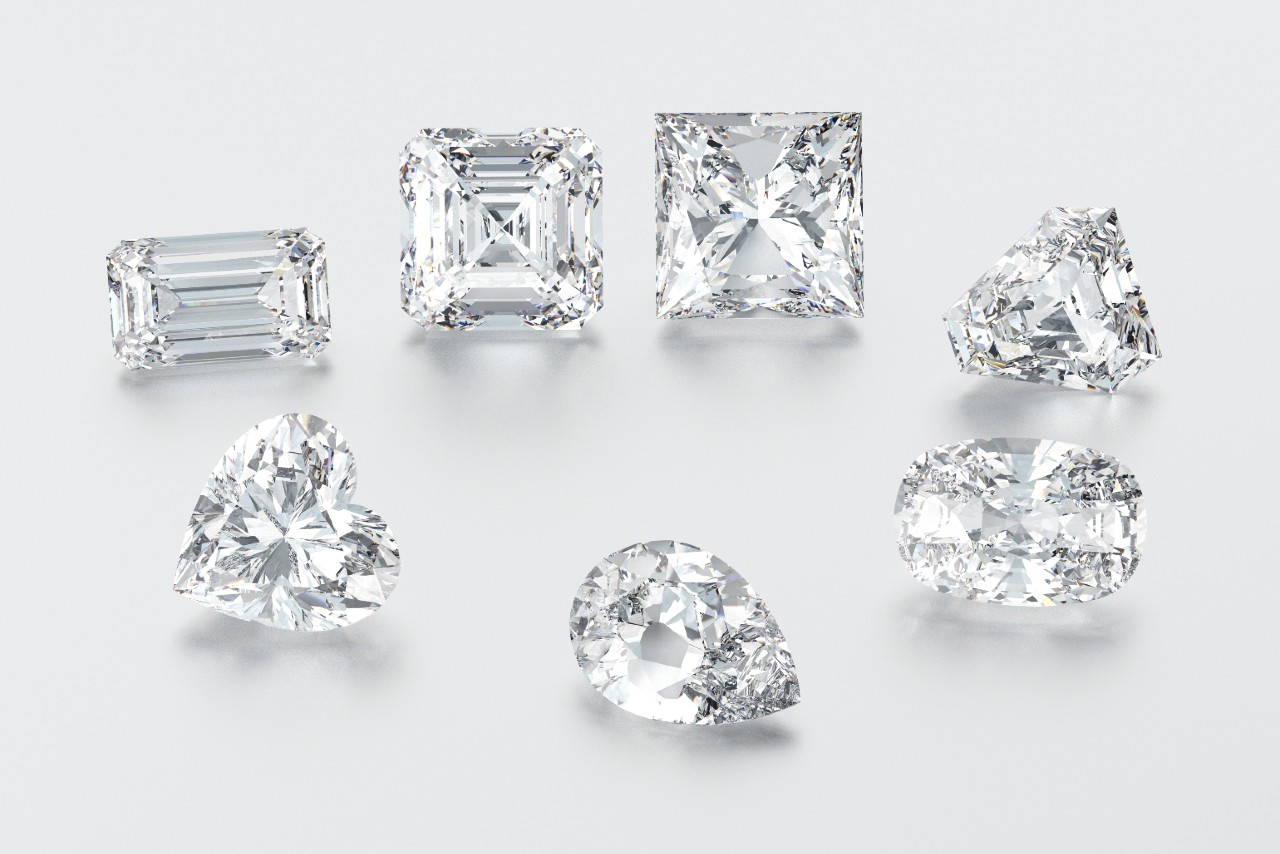 Discover Diamond Shapes at Brockhaus Jewelry
At Brockhaus Jewelry, we are the premier location for Oklahoma to find luxurious engagement rings, fashion jewelry, and incredible timepieces. Our talented staff can custom design a piece of jewelry based on ideas you have as well as complete jewelry repairs to restore your items to their original beauty. We set high standards for our customer service along with the products we have on display. Come experience an amazing time while finding your next piece of luxury at our beautiful showroom.