Gorgeous Diamond Earrings and Necklace Combinations
October 15th, 2023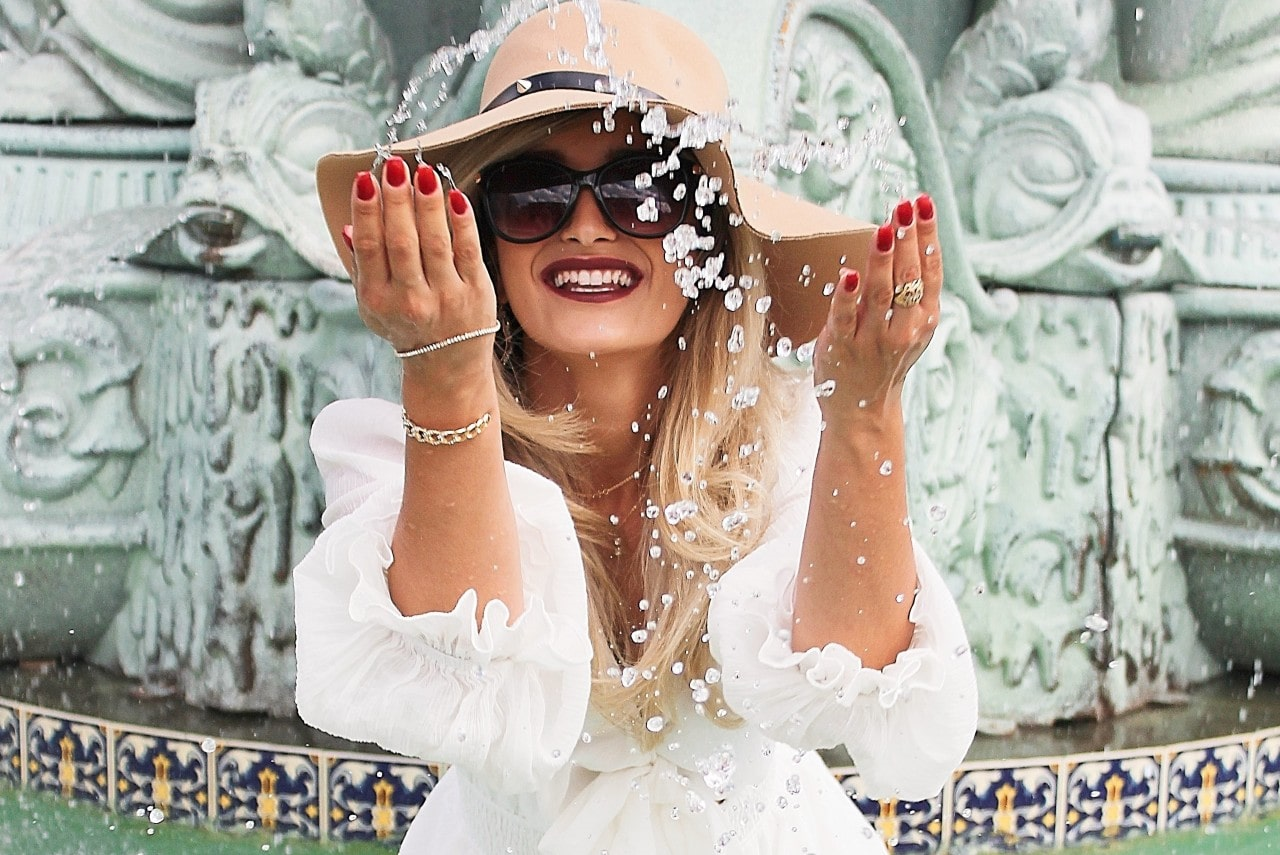 The art of coordinating jewelry transforms an outfit into a statement of individuality. A quintessential choice that seamlessly bridges the gap between tradition and modern allure is the timeless combination of diamond earrings with a matching necklace. This classic duo, radiating elegance through diamonds' brilliance, captures the essence of both eras with finesse. At Brockhaus Jewelry, we've curated a selection of exquisite diamond earring and necklace sets, embracing the beauty of tradition while catering to contemporary tastes. Discover our handpicked combinations that epitomize the harmonious blend of classic and modern sophistication.

Blending Classic With Trendy
Fusing classic and trendy aesthetics amplifies your style's allure. Luvente's diamond initial necklace brings a modern twist with personalized elegance, while Brockhaus' three-stone diamond stud earrings exude timeless charm. Merging these distinct elements crafts a captivating fashion statement. The contemporary appeal of the initial necklace complements the enduring sophistication of the three-stone earrings, demonstrating the art of harmonizing diamond jewelry for a stunning, personalized ensemble that transcends fashion boundaries. At Brockhaus, we are proud to offer a beautiful selection of both modern and timeless necklaces and earrings to make stunning combinations.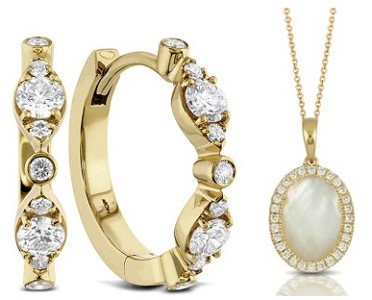 Luxurious Yellow-Gold gleam
Elevate your style with luxurious yellow gold and dazzling diamonds in perfect harmony. This yellow gold Doves by Doron Paloma diamond necklace, adorned with a mother of pearl center stone, effortlessly complements the elegance of 18K yellow gold and diamond huggie earrings by Hearts on Fire. The luminous interplay of precious metals and radiant gems creates an enchanting synergy, showcasing how diverse diamond earrings and necklaces can meld into extraordinary fashion ensembles. Each piece captures the essence of opulence and refinement, fashioning a mesmerizing union that reflects your individuality and flair.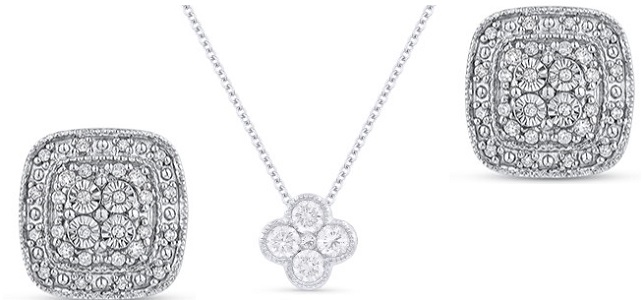 Stunning Symmetries and Patterns
Crafting an exquisite ensemble is an art of balance and harmony, achieved through elegantly coordinated diamond earrings and necklaces. Strive for synergy by uniting pieces with shared symmetries and patterns, achieving a cohesive style. Madison L's white gold necklace, featuring a four-sided diamond shape around a small, focal center stone, harmonizes effortlessly with Shah Luxury's diamond stud earrings in 10K white gold. Brockhaus curates a collection where texture, symmetry, and patterning converge, enabling you to create a mesmerizing and breathtaking look. Elevate your fashion statement with these meticulously chosen combinations, reflecting sophistication and refinement in every facet.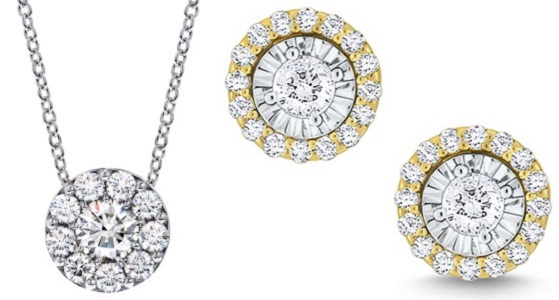 Radiant, Round Beauties
Elevate your elegance with perfectly matched diamond jewelry. Pair exquisite round earrings with circular diamond pendants for a harmonious symphony of brilliance. Behold these captivating 14k white and yellow gold diamond halo stud earrings by KC Designs, or this radiant 18k white gold solitaire pendant by Hearts on Fire. At Brockhaus, our curated collection offers timeless circular designs that seamlessly complement any attire. Illuminate your style with coordinated radiance, where each piece intertwines in a breathtaking display of light and sophistication.
Find Gorgeous Diamond Jewelry at Brockhaus Jewelry
Indulge in the allure of exquisite diamond jewelry at Brockhaus Jewelry. Our collection boasts captivating designer jewelry that are sure to turn heads with their radiant beauty For a truly enchanting experience, we invite you to visit our jewelry store in Norman, Oklahoma. Discover the artistry and elegance that define our creations. Let us be part of your journey to find the perfect diamond adornments that reflect your unique style and everlasting charm at Brockhaus Jewelry. Contact us or request an appointment to receive personalized service.