How To Choose An Engagement Ring That's Right For You
February 5th, 2022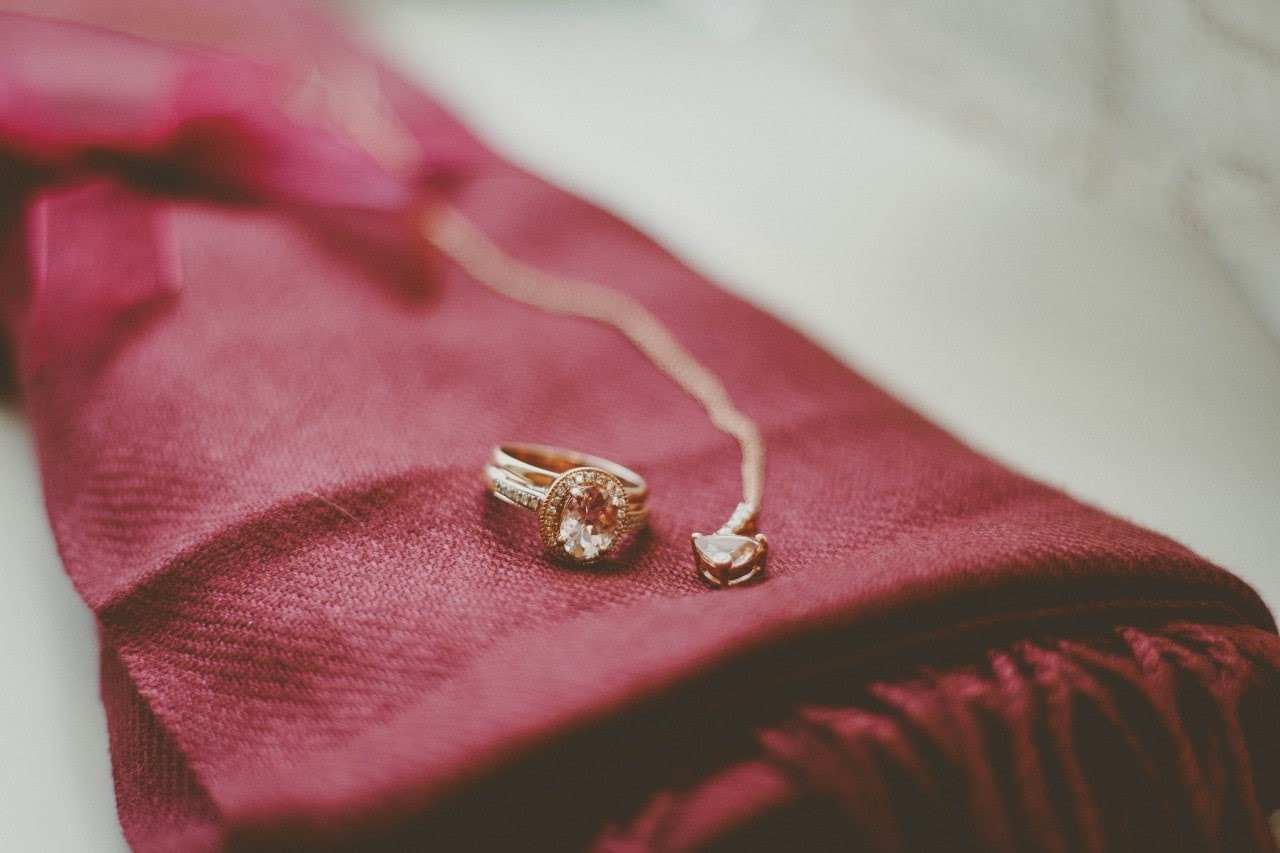 There are many things to be considered when selecting an ideal engagement ring that your partner will likely wear for the rest of your lives together. Our experts at Brockhaus Jewelers have put together a comprehensive guide to narrowing down the plethora of options available to you.
Set A Budget
Gone are the days when the famous ?three months' salary??? was the standard budget for an engagement ring. After all, the most important thing an engagement ring should do is symbolize your love and commitment to your partner.
When setting the budget, consider the most durable and long-lasting metal and gemstone you can comfortably afford. The last thing you want to do when beginning this new step of your relationship is cause financial strain.
Pick A Designer
Another essential factor to consider is the designer. You'll want to pick a designer who aligns with both your partner's aesthetic style and personal convictions. Most designer brands have very distinctive styles and missions.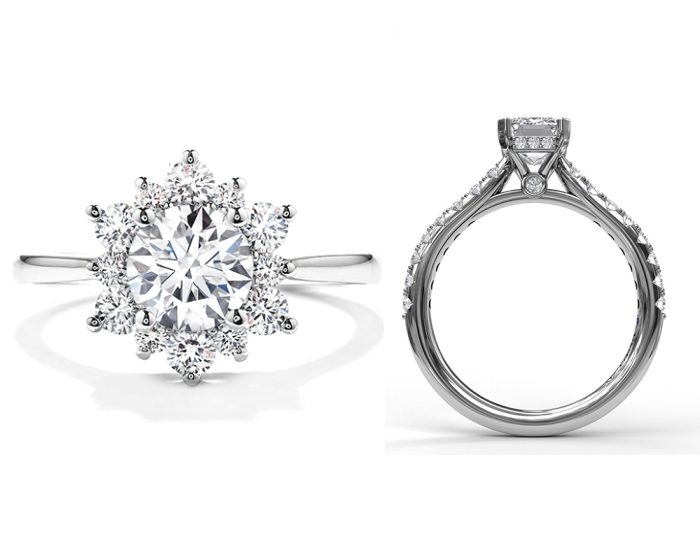 For instance, luxury brand, Fana, is characterized by handcrafted, elegant, and timeless designs. This brand seeks to create pieces that are durable and versatile, fit for the everyday lifestyle. Hearts On Fire is a renowned designer known for ?The World's Most Perfectly Cut Diamond,??? the first ever branded diamond. Using only conflict-free materials, you can feel assured that your Hearts On Fire ring has been produced responsibly.
Pick A Cut
The cut of your ring refers to the shape of the center stones. Diamond cuts are optimized to create as much reflection of light as possible. There are a variety of cuts to choose from, so you'll need to consider the over style you're looking for in an engagement ring.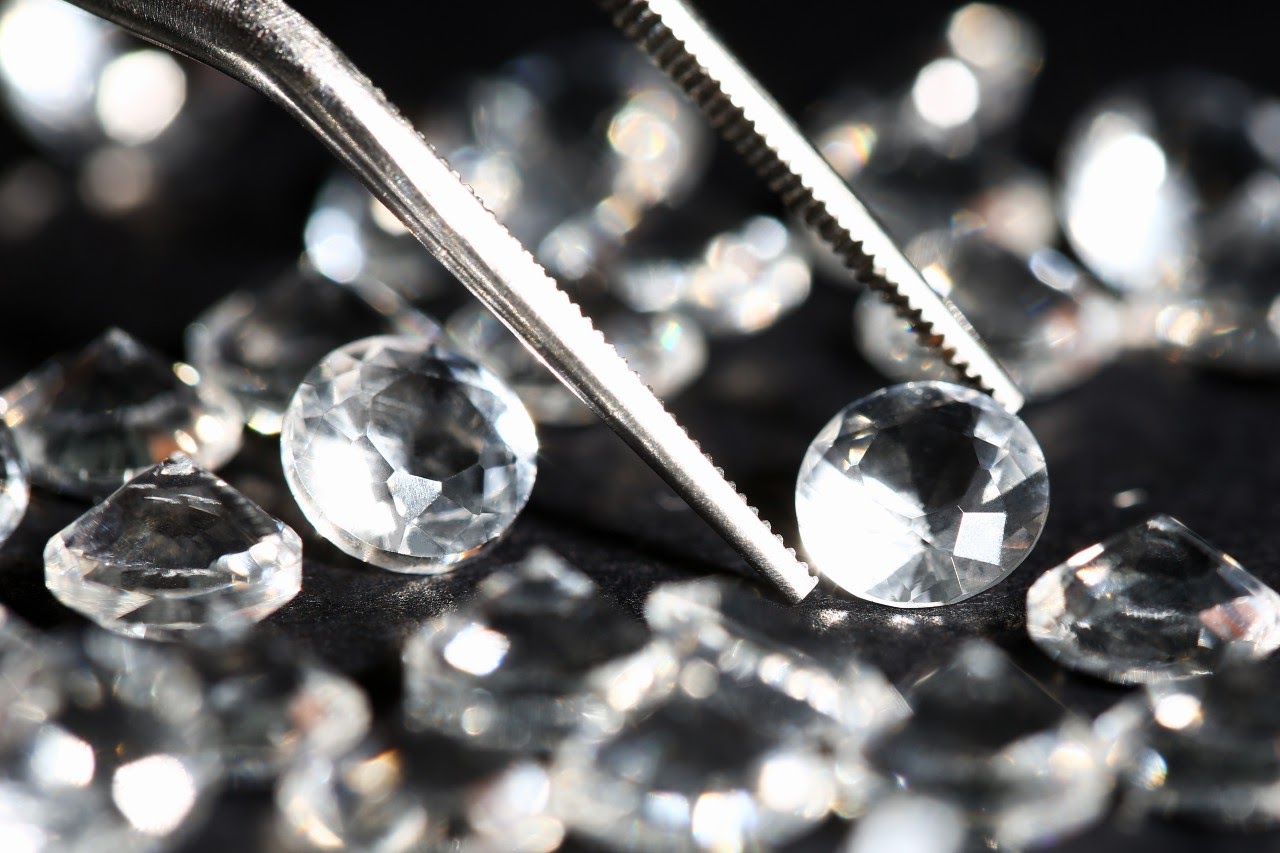 The classic round cut has been the most popular diamond cut for centuries, likely because it gives off the most light of any cut. Another very popular cut is the cushion cut. A square stone with rounded corners, this cut gives a ring a very regal feel. Oval and emerald cuts are also seeing increasing popularity.
Pick A Setting
The setting of your is another incredibly important decision to make as the setting determines the overall style of the ring. For a sparklingly dramatic feel, a halo setting is the perfect choice. Tiny accent diamonds surround the center stone to create even more reflections of light and make your diamond appear even larger.
If you or your partner prefer a paired back look, a solitaire setting allows the center stone to take the spotlight, set alone on the metal band. Three stone settings are understated and elegant, with two accent stones, one on either side of the center stone. This setting is said to represent the past, present, and future of a relationship.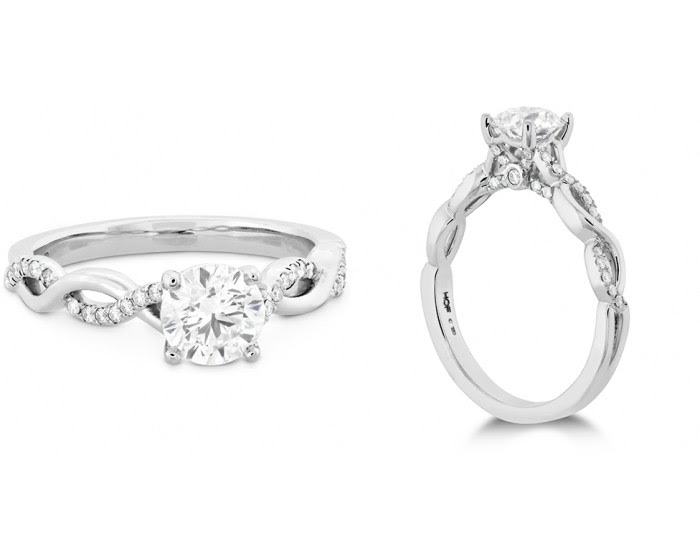 Find A Jeweler
Lastly, you'll need to find a jeweler to purchase your ring from. Look for jewelers near you, so that you have the option to go into the showroom and see the rings for yourself. Experienced personnel will be able to guide you through all of the ins and outs of purchasing a ring, give you information on the origins of your stone and the metal used to create the band, and more.
Read reviews on the jewelers near you, as the experience of previous customers can be a great indicator of the quality of service offered. You'll also want to make sure your chosen jeweler carries styles and designers you're interested in.
Shop Designer Engagement Rings at Brockhaus Jewelry
Since 1953, Brockhaus Jewelry has been serving central Oklahoma with an exquisite selection of luxury designer jewelry and unparalleled customer service. Our Norman jewelry store proudly houses renowned brands like Fana, Hearts On Fire, and Italgem Steel.
The Brockhaus Jewelry staff is incredibly passionate about and experienced in designer jewelry and is ever prepared to guide you through our stunning collection of engagement rings, fashion jewelry, and timepieces. Book an appointment to meet with us in our pristine showroom, or browse our inventory online today.