Styling Jewelry With a Watch
April 15th, 2023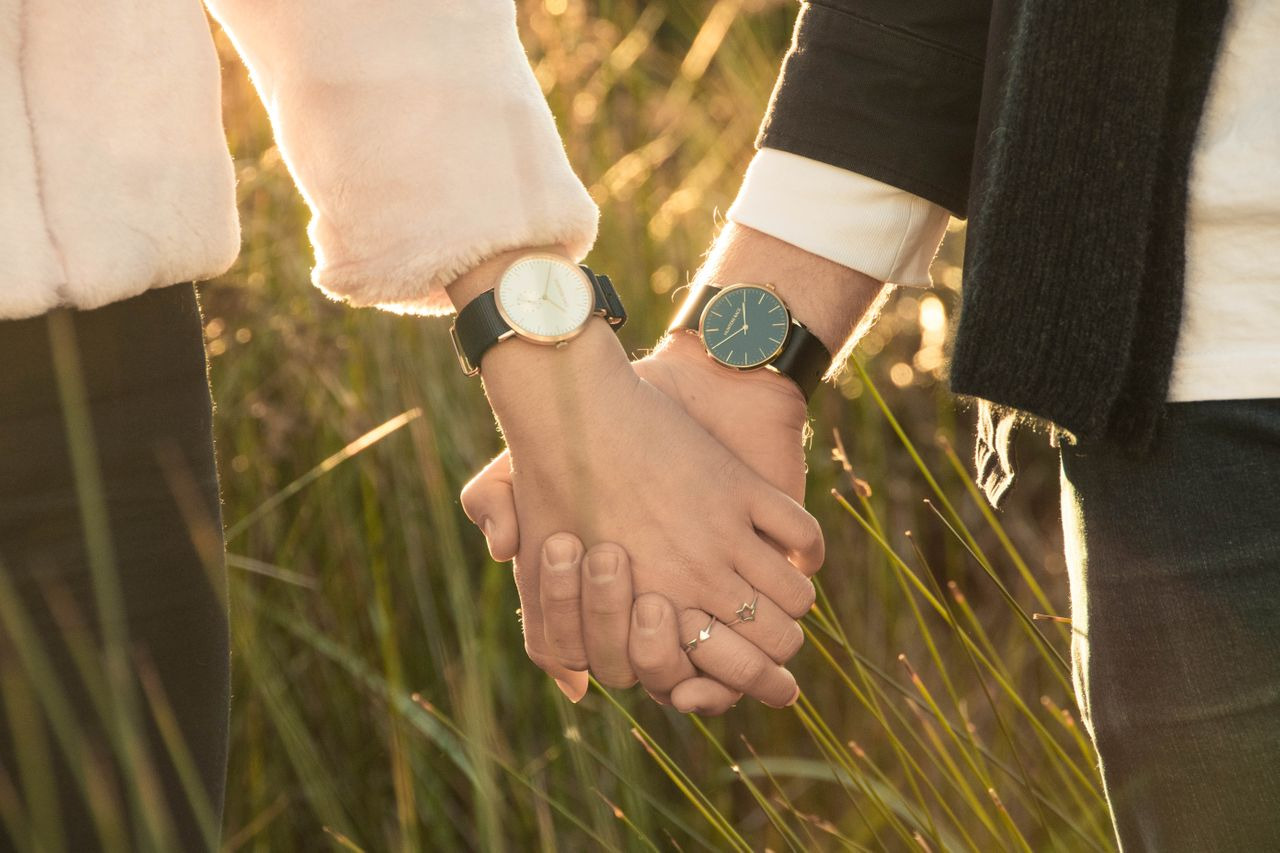 Timepieces and jewelry are both exceptional and exquisite accessories. The former combines functionality with high fashion, while the latter evokes pure luxury and radiance. When worn together, they create an unforgettable and unmistakable ensemble. Some pairings work better than others. Find watches and jewelry that work perfectly together with Brockhaus Jewelry.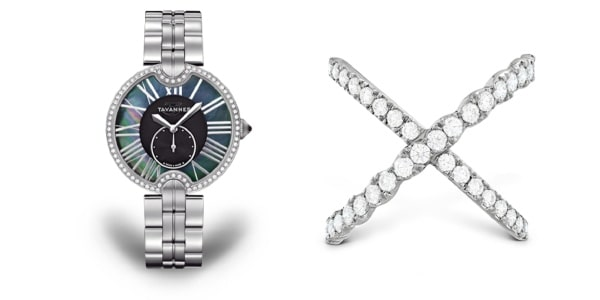 Diamond Watch, Diamond Ring
If a watch is imbued with any gemstones, wear a ring with a corresponding gem. Doing so creates a unified aesthetic that shines and delights. Since they are close in proximity, they each lend their bright shine to each other. The ensuing radiance is truly glamorous and spectacular.
For instance, you might pair this Tavannes diamond watch with this Hearts On Fire Lorelei fashion ring. The timepiece has a stunning array of diamonds on the crown, elevated by a colorful and stellar dial. Hearts On Fire's exhibits the brand's signature World's Most Perfectly Cut Diamond. This cut is trademarked by the designer and is cut in such a way that it emits more light than any peer. The combination is truly exhilarating.

Shape and Silhouette
Consider matching pieces with similar silhouettes. Watches come in a variety of shapes, such as rectangular and ovular. Wear jewelry with a similar or complementary form. Bangles are a great choice to pair with a timepiece sporting a rectangular case. Alternatively, consider a strap's material and texture. They're a crucial part of the timepiece's look.
This Tavannes steel watch has a precise and clean silhouette. The round-shaped case and slender design make it look exceptional with this KC Designs diamond bracelet. The bangle has a chic aesthetic with plenty of radiant diamonds set in a thin, straight line. Pairing the watch with this bracelet – one on each hand – creates a cohesive ensemble.

Color Combinations
It's important to find a color scheme that fits. The watch and its jewelry companion should exhibit complementary hues so as to create a vibrant and stylish chic. There are many options available, but we recommend picking neutral tones that pair well with multiple outfits. Match stainless steel and green dials with sterling silver and emeralds.
Alternatively, try blue and white. Wear this KC Designs sapphire necklace with a Tavannes moon phase watch. The necklace has elegant sapphires and diamonds arranged in a sharp 14k triangle. Meanwhile, the timepiece has a charming moonphase complication surrounded by mother of pearl, stately Roman indices, and a radiant white strap. Don them together with a formal outfit.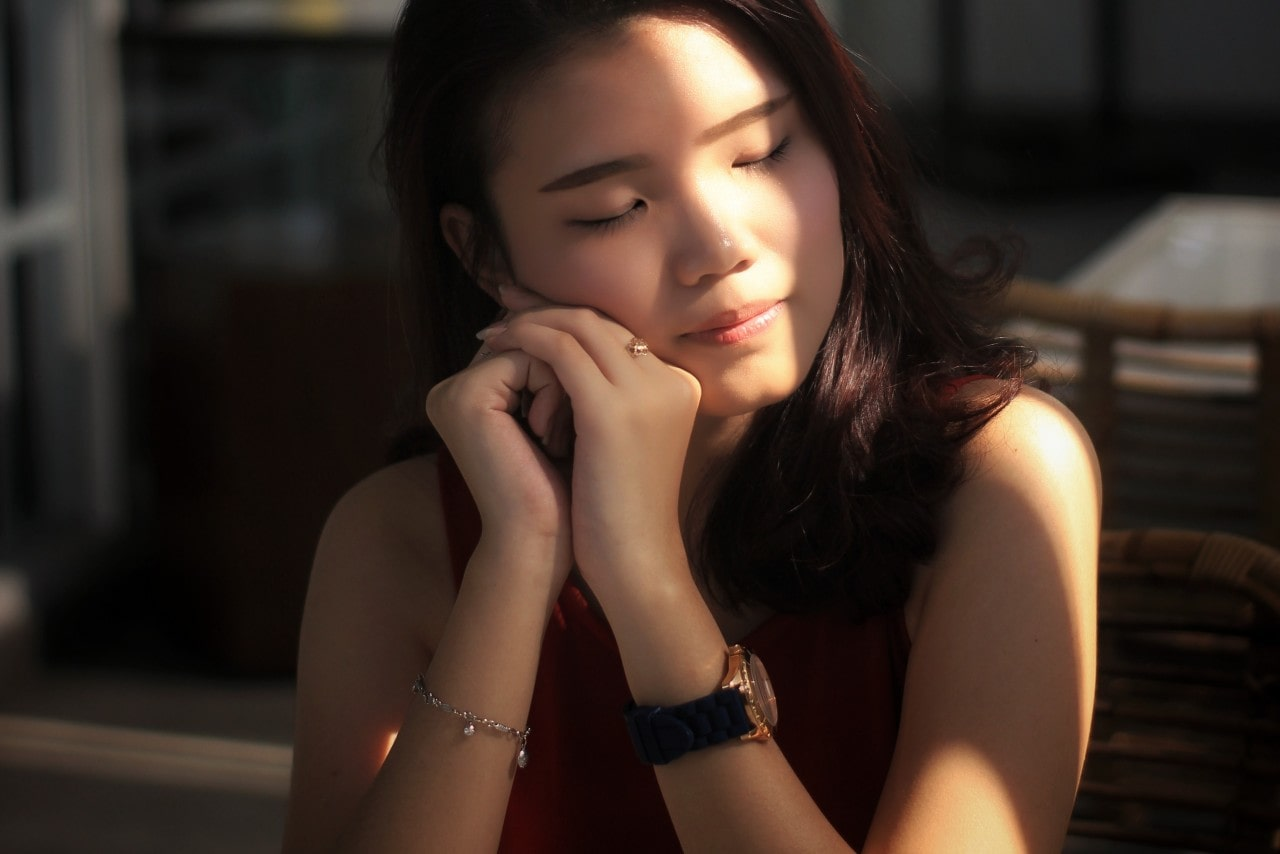 Find Jewelry and Watches at Brockhaus Jewelry
Brockhaus Jewelry is Norman, Oklahoma's favorite source for fantastic timepieces, fashion jewelry, and other exceptional accessories by beloved designer brands. Our highly esteemed and accredited staff are well-versed in the art of high-end accessories and work tirelessly to ensure that every visitor receives a marvelous, unforgettable addition to their wardrobe. No matter your dreams, have them come true with Brockhaus Jewelry. Want to learn more about what we can do for you? Call (405) 321-4228 to ask a team member about jewelry, watches, and our services.