Top Accessories for Summer Vacation
July 15th, 2023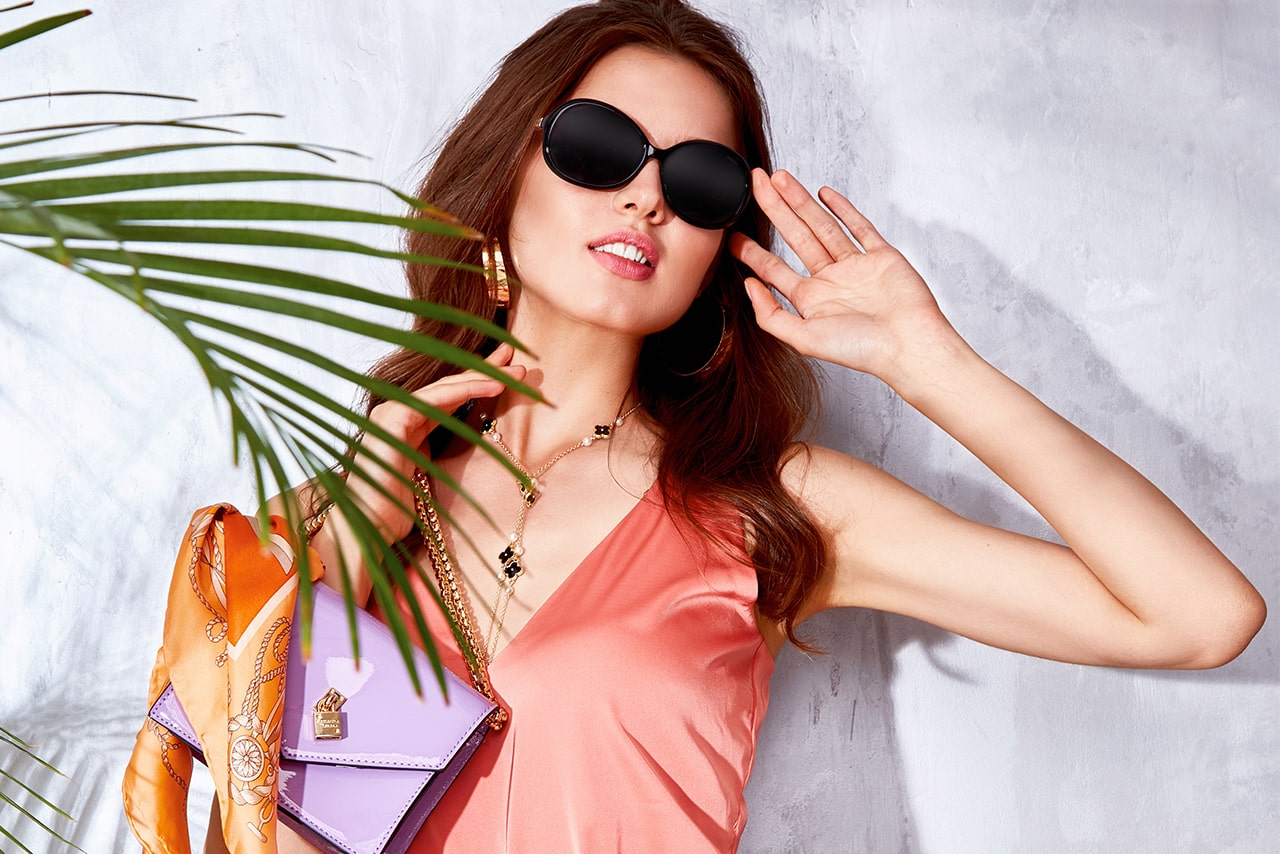 Prepare to elevate your vacation style with the perfect jewelry that will add flair and finesse to your getaway ensemble. Whether you're planning a beach escape, a city adventure, or a mountain retreat, the right accessories can effortlessly enhance your vacation look. Whether you're lounging on a tropical beach, exploring vibrant cities, or indulging in adventurous outdoor activities, the right jewelry can enhance your vacation wardrobe and capture the essence of your destination. With the right accessories in tow, you can confidently embrace the spirit of vacation while showcasing your unique sense of style.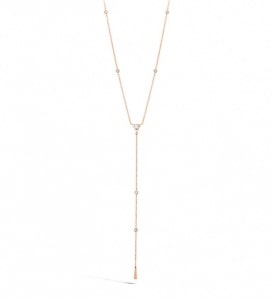 Lounge With Lariats
This diamond and gold lariat necklace from Hearts On Fire is the epitome of elegance and versatility, making it a great accessory for any vacation. The lariat design adds a touch of modern sophistication, while the shimmering diamonds delicately accentuate the neckline with their captivating sparkle. Crafted with meticulous attention to detail and using only the finest materials, this necklace is a true testament to Hearts On Fire's commitment to exceptional craftsmanship. The adjustable length allows for versatile styling, whether you choose to wear it as a simple and chic pendant or create a more intricate layered look. Whether you're strolling along the beach, exploring bustling city streets, or dining under the stars, this diamond-accented lariat necklace will effortlessly elevate your vacation ensemble and become a cherished reminder of your unforgettable moments.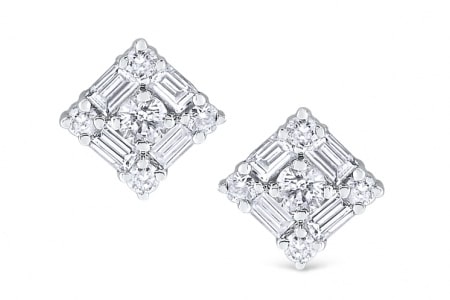 Day-To-Night Studs
Experience the seamless transition from day to night with these exquisite diamond studs from KC Designs, ideally suited for your vacation adventures. These studs showcase a captivating combination of rare baguette-cut diamonds and brilliant round-cut diamonds, creating a stunning display of sparkle and sophistication. The unique design allows these earrings to effortlessly complement any outfit, whether you're exploring sun-drenched streets during the day or indulging in elegant evening affairs. The baguette-cut diamonds add a touch of modernity and sleekness, while the round-cut diamonds provide timeless elegance. From casual daytime explorations to glamorous evening soirees, these day-to-night earrings will be your favorite vacation companion.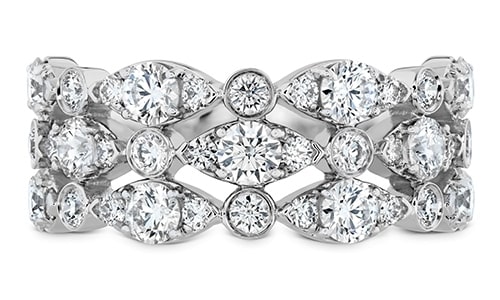 Fly with Faux Stacks
Add a touch of whimsy and style to your vacation wardrobe with this multi-band fashion ring from Hearts On Fire. This stunning ring creates a faux ring stack look. Each band is meticulously crafted and adorned with dazzling diamonds, showcasing Hearts On Fire's commitment to exceptional quality and craftsmanship. The faux ring stack design brings a playful and fashionable element to your vacation ensemble, allowing you to effortlessly achieve a layered and on-trend look without the hassle of multiple rings. Whether you're lounging by the pool or exploring new destinations, this ring adds a touch of glamor and versatility to any outfit. With this multi-band fashion ring from Hearts On Fire, you can elevate your vacation style and make a bold statement wherever your travels take you.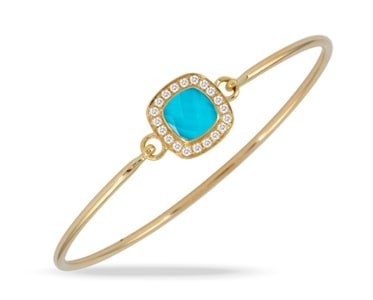 Timeless Turquoise
As a symbol of protection and positive energy, turquoise jewelry brings a sense of calmness and serenity, perfect for unwinding and enjoying your vacation. Take, for instance, this exquisite turquoise bangle from Doves by Doron Paloma. Crafted with impeccable artistry, this bangle showcases the natural beauty of turquoise in a modern and sophisticated design. The bold and vibrant turquoise gemstones are delicately set in high-quality metal, creating a captivating contrast that adds a pop of color to any ensemble. Whether you're lounging on the beach or exploring new destinations, this chic piece is the ultimate accessory to complement your summertime style. It effortlessly pairs with your favorite sundresses, swimwear, or casual resort wear, adding a touch of elegance and bohemian flair.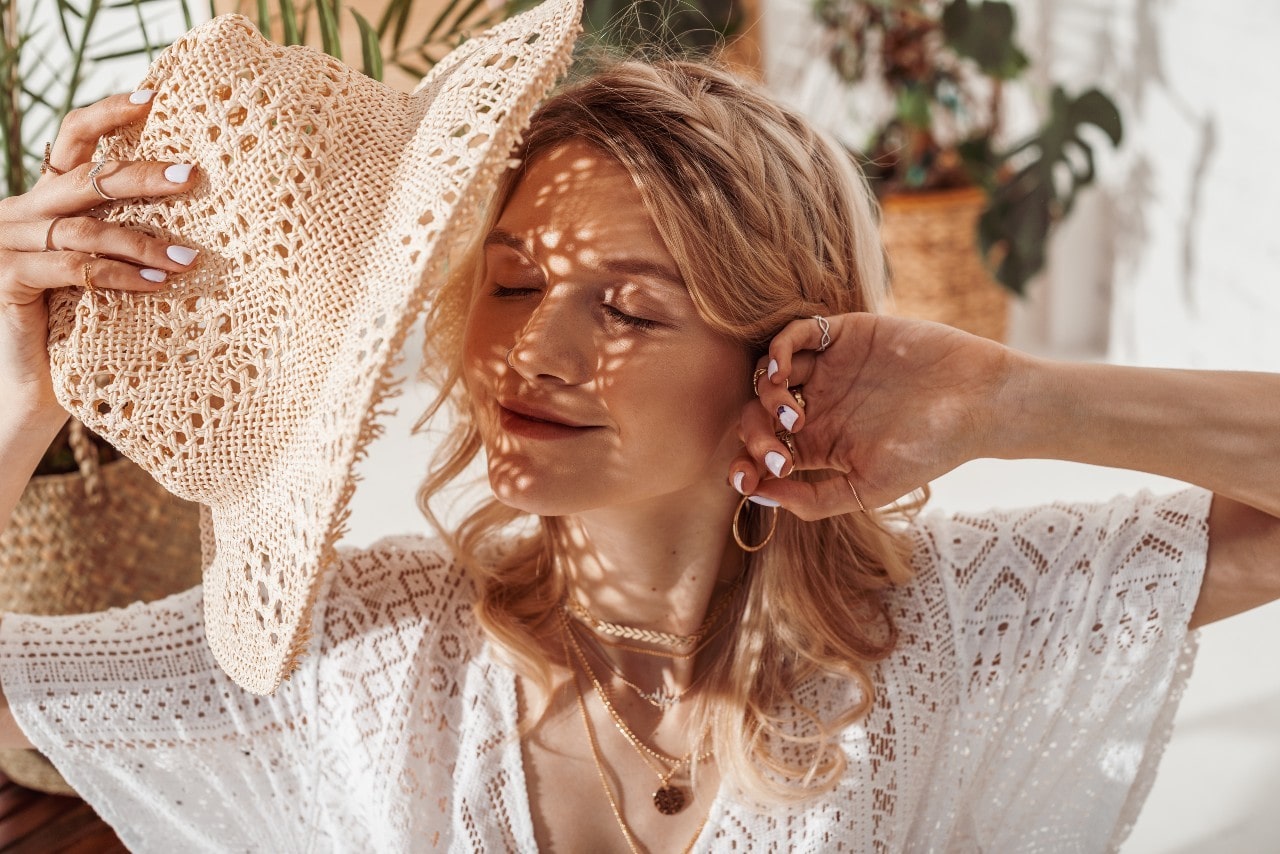 Shop Vacation Jewelry at Brockhaus Jewelry
At Brockhaus Jewelry in Oklahoma, we understand the importance of finding the right jewelry pieces for your vacation adventures. Whether you're jetting off to a tropical paradise or exploring vibrant cities, our collection offers a wide range of jewelry options that will enhance your vacation style. Our knowledgeable staff is dedicated to providing a personalized and enjoyable shopping experience, guiding you in selecting the ideal pieces to reflect your unique style and destination. With our commitment to quality and craftsmanship, you can trust that our jewelry is not only beautiful but also durable enough to withstand the rigors of travel. Schedule an appointment at our Norman showroom and let us help you find the ideal jewelry that will add sparkle and elegance to your vacation memories.