Uncovering Hidden Details In Engagement Rings
August 15th, 2021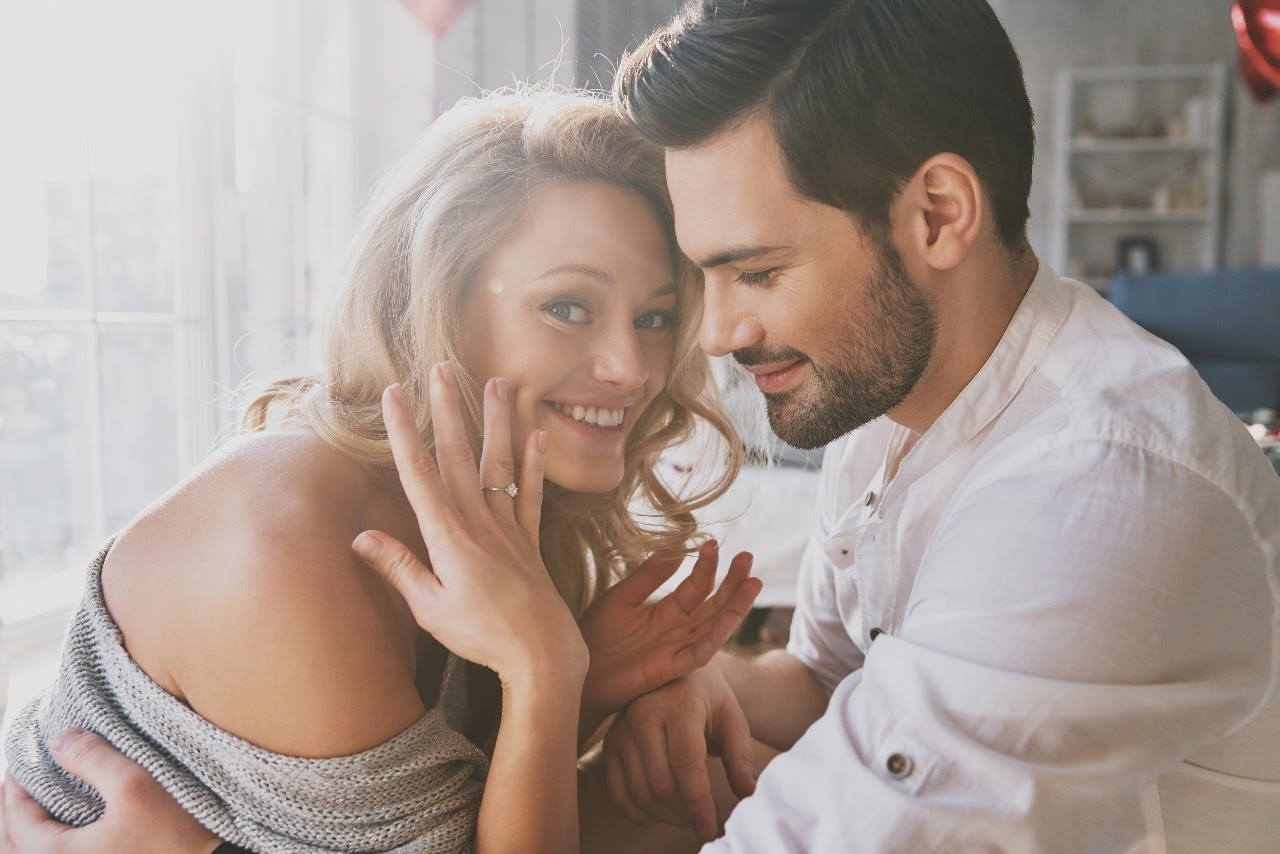 Make your proposal one for the ages by choosing the perfect engagement ring to represent your love. No matter what style you ultimately choose, your ring can feature hidden romantic touches that will be appreciated for years to come. Subtle but impactful details can turn a ring from beautiful to sensational by offering a flash of brilliance in the most unexpected places. Discover the most beautiful design elements to look for when shopping for an engagement ring.
Unleash the Color
Colorful gemstones can provide a vivid and vibrant touch to an otherwise crystal clear diamond ring. Beyond the aesthetic elevation, gemstones have unique meaning and symbolism. For instance:
Blue sapphire represents wisdom, truth and loyalty. This striking blue gemstone was once the preferred stone for engagement rings.
Ruby represents fiery passion and love. Vibrant and full of life, this stone has been called the ?king of all gems??? throughout history.
Emerald represents luck and good fortune. Favored for its lush hue, emerald is a popular choice to carry blessings throughout a marriage.
These three gems are just the tip of the rainbow-hued iceberg. Set in the gallery, on the shank, or between stones, colorful gemstones breathe new life and meaning into any engagement ring.

For a delicate charm, explore the Hearts On Fire Sloane engagement ring featuring a pink sapphire accent embedded in every ring. Visible only to you inside the shank, the stone is a beautiful reminder of your shared love story. Pink sapphire symbolizes beauty, faithfulness and love.
Unmasking Masterpieces
Similar to an art gallery, a ring gallery—the space beneath the center stone—is a space reserved for breathtaking flourishes. In a cathedral setting, the area between the high arches of the shank can be left bare for a minimalist appeal or infused with dramatic details that tell a story.

Get lost in the gallery work of this Shah Luxury Promezza engagement ring. From above, it embraces a classic beauty. On the side view, its vintage appeal becomes more prominent. Discover fine delicate scrolls and milgrain beading hidden beneath the surface.
Like an Angel
A halo of diamonds surrounding the center stone is the traditional way to create a bolder engagement ring style. However, this diamond embellishment has transformed in recent years into a more subtle, delicate appearance. Hidden halos lie just below the center diamond slightly peeking out when viewed from above. From the side view, you'll see brilliant light radiate from beneath the center stone.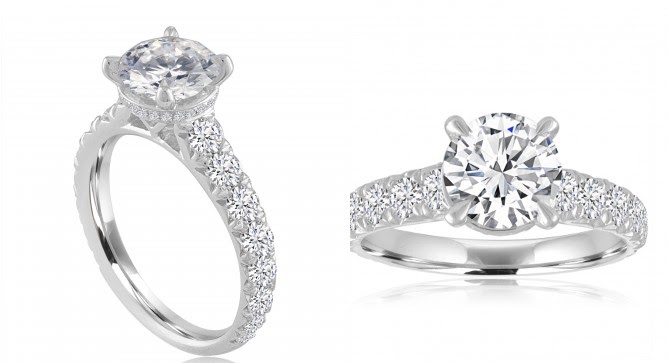 Always on the forefront of design, Brockhaus Bridal includes an array of ring styles starring the hidden halo feature. We recommend this stunning hidden halo engagement ring from our in-house collection. A charming and timeless design, the graduated diamonds come to a crescendo at the crown of the ring where a regal collar of diamonds sits below the center stone.
Undercover Diamonds
The sheer brilliance of a diamond is hard to miss, except if it's set in an unexpected place. Like a game of hide-and-seek, hidden diamond details boast a playful and contemporary appeal. They can often be a bezel set diamond in the gallery or a shining line of stones on the bridge. Keep your eye out for these embellishments.

Fana's classic engagement ring may look like a bold statement piece, but the sea of diamonds relies on every component. Explore the secret diamonds from its hidden halo, diamond-lined prongs, and bezel-set peekaboo diamond. In addition, you'll find a blue sapphire gemstone set in the inner ring layer, similar to the Hearts On Fire signature design.
Into a New Dimension
Tapered shanks are chic and elegant designs where the band tapers off to create a thinner line across the shank. When tapered on the shoulders of the ring, this style gives the illusion of a larger center stone. The tapering quality creates complex curves that catch the eye.

Capture a delicate essence with this Brockhaus bridal engagement ring featuring a tapered shank. The thinner diamond-lined tendrils form a point as they reach the center stone, resulting in a luxe appearance.
Find Engagement Rings with Hidden Details at Brockhaus
Looking for an engagement ring in Norman, Oklahoma? Stop by Brockhaus Jewelry to browse a wide selection of exquisite diamond engagement rings. Our friendly staff has the expertise to help you find a ring with every detail set to perfection.
Since 1952, we have dedicated ourselves to providing excellence in jewelry, repair, and custom design. At Brockhaus Jewelry, you can build your dream ring from start to finish! Contact us to set up an appointment.