Vintage-Inspired Engagement Rings
May 15th, 2022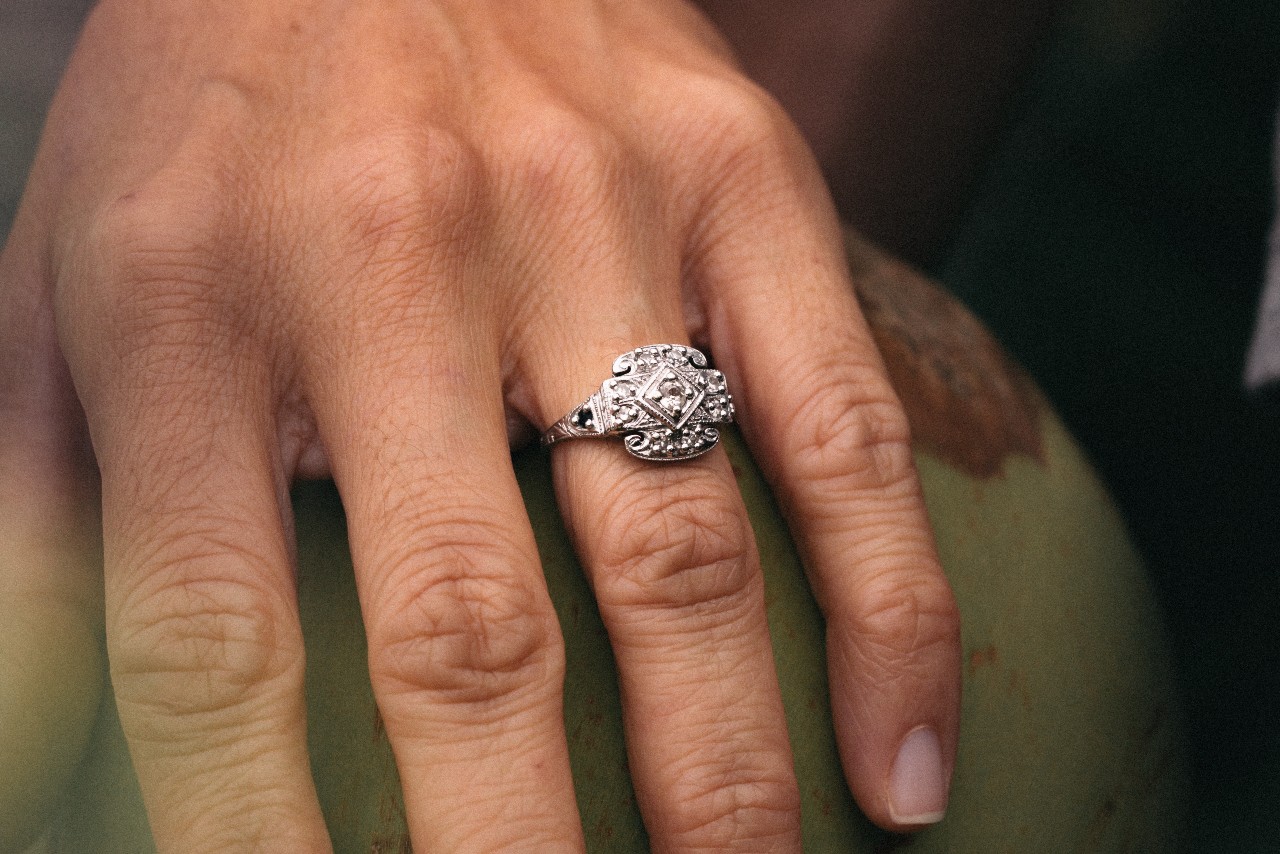 Every love story has a past, present, and future. From the moment the couple first meets to the moment they get engaged, each slice of time is destined to be a cherished memory. Vintage-inspired engagement rings link history to the relationship, acting as a prologue to a special love story. Vintage pieces also possess a unique aesthetic, as they rebel against trends and modern fashion. There are many styles of vintage rings to choose from, as there have been a lot of styles that have captured the hearts of many. From milgrain beading to Art Deco geometry, here are a few ways to flaunt commitment in vintage style in our Brockhaus Jewelry showroom.

Milgrain Romance
Milgrain detailing is distinctively vintage. This technique involves incorporating tiny beads to create ?borders??? that balance the aesthetic and create texture. Invented centuries ago, this style became popular in the Edwardian era of the early 20th century. This time period is known for royal elegance and luxury, named after the British monarch King Edward VII. When you see a milgrain engagement ring, it's instantly recognizable as a vintage and eclectic piece.
This Hearts On Fire Deco Chic engagement ring is truly stunning. Its milgrain detailing is a perfect example of the style, complementing the uniquely brilliant diamonds that make Hearts On Fire famous. Anyone who longs for the Roaring Twenties and its signature aesthetic will instantly fall in love with this piece.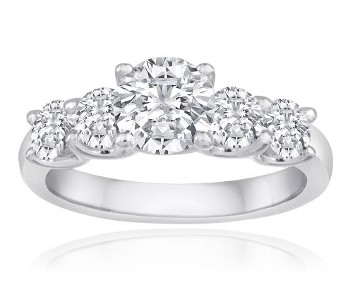 Old-World Spectacle
There is a romance to old-world styles that is hard to match. Maybe it is nostalgia, but the glitz and glamor of yesterday seem impossible to replicate in the age of modern minimalism. For those who seek a spectacular piece, a daring vintage design is best, as fortune always favors the bold.
Our Brockhaus Bridal side stone engagement ring. It features five dazzling and radiant diamonds on the front of the ring, evoking echoes of royalty and passion.

Emerald Elegance
Speaking of Art Deco, slender and sophisticated rectangles were prevalent in art and architecture. Eccentric geometric shapes are a ubiquitous style feature of the art movement. The best way to replicate this in engagement rings is through an emerald cut diamond. Their long and elegant form evokes a mesmerizing ?hall of mirrors??? effect. Due to their shape, they reveal a diamond's quality like no other, so make sure that you only are using a high-quality stone in this cut.
This Fana Classic engagement ring has gorgeous prong-set side stones. Larger than the pav?, they have a peerless radiance. The band comes in a variety of metals, including 14k white gold and 18k rose gold. Chic and regal, it has a high-fashion vibrance that wonderfully suits the emerald cut center stone.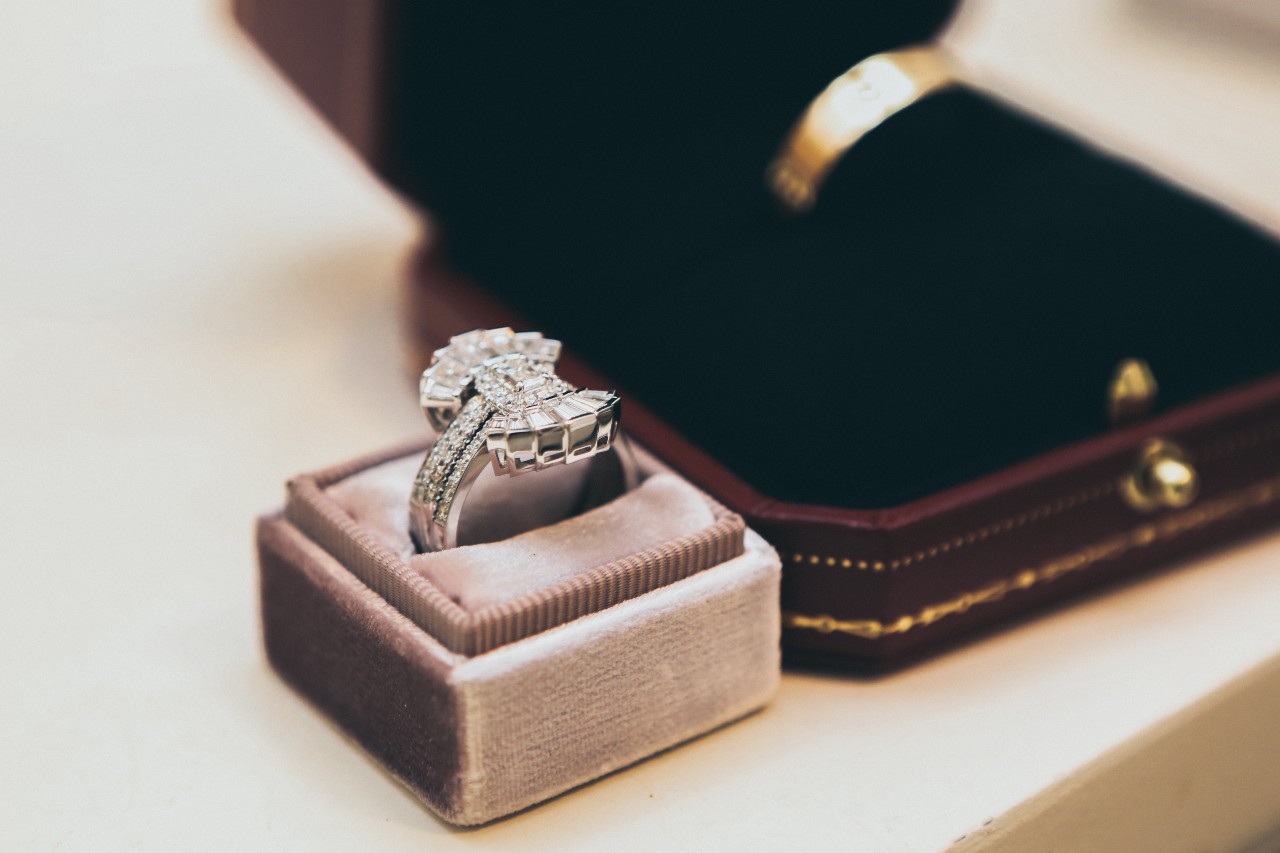 Find Vintage-Inspired Engagement Rings at Brockhaus Jewelry
There's no better place for old-world charm and vintage style than Brockhaus Jewelry. With a limitless selection of romantic bridal jewelry and gorgeous fashion jewelry, our Norman jewelry store is stocked with wonders. We only hire the most knowledgeable and friendly experts in Oklahoma, so as to ensure that the shopping experience of your dreams comes true. Our professionals even offer jewelry repair to maintain the quality of your pieces, and custom design to create brand new items of luxury. Give us a phone call at (405) 321-4228, or contact us with questions about your shopping journey.